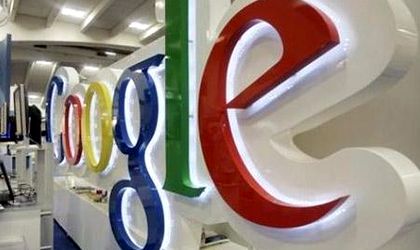 Google will run a new free educational project in Romania, 'Google Digital Workshop', between April and August 2019. The project addresses all people who want to improve their creative thinking and start an innovative project using the Design Thinking method.
The workshops "Google Digital Workshop – Innovation through Design Thinking" take place in the "Google Digital Workshop" hubs in Bucharest, Cluj-Napoca, Iasi and Timisoara for a whole day. For each workshop, 20 participants will be selected after completing a form at https://events.withgoogle.com/inovatie-prin-design-thinking.
Design Thinking is a method of solving human-centered problems, starting from understanding the user's problems through empathy, continuing with the exploration of innovative solutions, their rapid prototyping and prototype testing. Design Thinking is one of the methods used by Google to develop innovative products and ideas.
The project aims to reach 1,000 people from all over Romania and to support the Romanian entrepreneurial environment. There will be 50 workshops, the target audience being the entrepreneurs with a business in the project stage or at an early stage. The first session will take place on April 20 in Bucharest. Entries to the workshops "Google Digital Workshop – Innovation through Design Thinking" take place throughout the project, with participants choosing which session they want to join.
"Innovate through Design Thinking" is part of Grow with Google, a global initiative that aims to create opportunities for everyone by offering free courses, resources and advice. Through the Digital Workshop, launched in 2016 in Romania, Google aims to help people find a job, advance their career, or develop their business by acquiring digital skills, supporting the entrepreneurial environment in Romania.