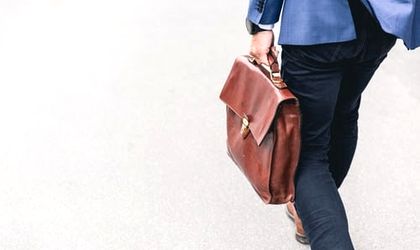 This year has been challenging in more ways than one. The entire world was put on pause as countries scrambled to do what they could to minimize the spread of the coronavirus. Slowly things are opening back up again, and this includes international travel. Anyone who needs to travel overseas for work has been particularly affected by the pandemic, and many are eager to get back to work.
If you find yourself needing to take a business trip overseas there are a few things you can do to better prepare yourself for the "new normal" of overseas traveling. Of course, it is important to note that nothing can ensure you are 100% safe from contracting the coronavirus, there are things you can do to mitigate your risk and assist you in having a smooth overseas trip.
Pay Attention To Travel Restrictions And Advisories
Updated almost daily, governments all around the world are posting on their websites about where and when people are allowed to travel. In addition to outright travel bans, many governments also include a list of warnings about traveling to and from certain locations. In addition to this, some methods of entry to certain countries have been banned, while others remain allowed.
Not only do you need to check the advisories of your own government, but you also need to check the advisories of the country you are visiting. This is because some countries are refusing entry to certain citizens. In addition to this initial investigation, it is crucial that you continue to reference these travel advisories as you plan your trip. Check back every few days, all the way up until the day you are planning on leaving. This is because travel restrictions and advisories are subject to change suddenly and without notice.
Research Coronavirus Regulations Where You Will Be Staying
Many countries have legal requirements for quarantining or self-isolation before or after entry. You might discover you will not be able to attend a meeting unless you spent two weeks in self-isolation after arriving. You might also be required to do this upon returning to your home country. This could have a big impact on the work you are planning to do while abroad and might require you to plan to arrive much earlier than needed. 
Moreover, look up the laws at your destination. Many municipalities around the world have instituted by-laws regarding the wearing of masks in public spaces. You want to be aware of what is expected of you when you arrive. Like with researching travel advisories, make sure you check back regularly to see if these laws or regulations have changed.
Plan Your Currency Exchange Ahead Of Time
Many people leave the exchanging of currency at the last minute when traveling, some people wait until they have arrived at their destination. That can be done, but looking into exchange rates early can save you quite a lot of money, especially right now when currencies and economies worldwide are less stable than they once were. The experts of ExchangeRates.org.uk explain that regularly visiting a live update of international exchange rates will let you know when it is a good time to switch your money. When the rate is in your favor, exchange what you think you'll need in order to ensure that your money goes as far as it can on your trip.
Look Into Flexible Cancellation Policies and Travellers Insurance
Given how chaotic things have been this year, many travelers worry about the possibility of something happening that results in their trip being canceled or postponed. Make sure you understand what canceling your trip would entail. Often airlines and hotels and other travel-based businesses charge a small upfront fee for a better cancellation policy or for a "postpone my trip" option. It might be worth considering one of these options.
In addition, make sure to read any travel insurance coverage policies in detail. At the moment, many travel insurance providers are not covering the cost of COVID-related expenses. You can (and should) still secure yourself insurance for lost or damaged baggage and health complications or injuries you sustain abroad, but you should be aware of what is not covered by your plan.
With these things in mind, you are well on your way to being prepared for a post-COVID business trip. Of course, whenever possible please maintain a safe social distance while traveling and working abroad. Practice good hygiene and wear a mask when you are in public. Your travel for work does not need to impact your health or the health of those around you.