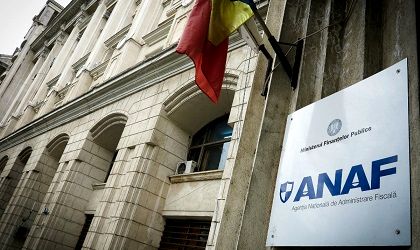 The National Fiscal Administration Agency (ANAF) collected RON 75.5 billion in budgetary revenues in the first four months of 2018, 12.4 percent more compared to the same period of 2017, exceeding the collection target planned in the annual budget law, attaining a rate of 101.1 percent.
The collection target for the first three months of 2018 had been RON 54.31 billion, and the result was slightly higher, at RON 54.40 billion. This represented a 10.6 percent increase from the first quarter of 2017.
In order to ensure compatibility with annual budget laws and with the results of the similar period of 2017, the collection programme and the results analysis of the first four months, as well as the Q1 results all excluded revenues from the clawback tax (revenues from the tax imposed on medical drugs financed through the Single National Fund of health insurance and through the Health Ministry budget), as well as "swap" operations regulated through annual budget laws.
ANAF also clarified that the revenues it collects are only a part of the total fiscal revenues going to the general state budget.