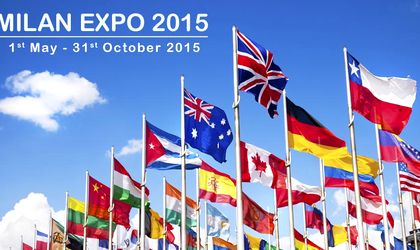 World's first completely electric smart city capable of satisfying the energy needs of 100,000 people was created by Italian utility company Enel and is presented at EXPO Milano 2015. Thus, the entire Expo 2015 exhibition area will be fully electric due to smart grids and cutting edge technology that combines efficiency with sustainability.
According to a press release, smart cities combine protection of the environment, energy efficiency and economic sustainability in a single urban model that has the aim of improving quality of life and creating new services for residents and local authorities.
The Expo Smart City consists of75 MW of installed capacity, 1 million kWh estimated daily consumption, 100 medium-voltage sub-stations that deliver electricity to the pavilion,100 charging stations for electric vehicles (30 within the Expo area and 70 outside), 8,500 LED Archilede lights that will illuminate the exhibition area and save around 280,000 kWh – roughly 36 percent of consumption, one storage system that will optimize local energy flows (270 kW), one smart grid operations center active 24 hours a day and one showroom for visitors.
The smart grid is equipped with an advanced remote control and protection system, and implements a closed loop medium-voltage network with automatic measures that isolate parts of the network damaged by any eventual breakdowns, avoiding service disruptions for customers and visitors.
Enel is also contributing to the lighting of the exhibition area with vast public lighting network and highly-efficient LED lights that will offer lighting outside the pavilion.
The company will also be present at the Expo with an interactive pavilion that, within an illuminated virtual forest, will let visitors see inside a smart city control room, the nerve center of the smart city in which technicians and experts interact with the different technologies operating within each plant.
The Universal Exhibition Expo Milano 2015 styled "Feeding the Planet, Energy for Life" opened on May 1 and stays open to visitors for six months. Romania's Day at the exhibition will be celebrated on July 29.
Staff