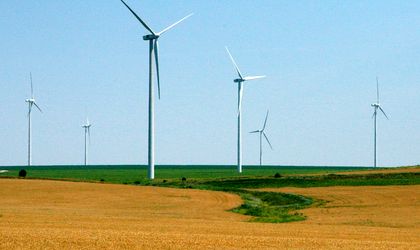 Enel Green Power, the renewable arm of Italy's Enel,  posted a net profit of EUR 293 million in the first semester of 2014, up 8.9 percent on the year. Consolidated revenues are down however, dropping 1.3 percent compared to the same period last year, down to EUR 1.41 billion, writes capital.ro.
EBITDA, a key earnings metric, dropped 7.5 percent to EUR 894 million, and results before taxes (EBIT) dropped 11.6 percent to EUR 574 million according to the Enel press release.
Earlier in the year, Enel Green Power started operations on a new solar installation of 6.5MW in Southern Romania, taking its total solar installed capacity in Romania to 26MW.
The Colibasi solar plant is located in the Giurgiu County, and can generate around 8 million KWh annually, enough to cover the energy consumption of 7,000 households.
Italian utility Enel reported Thursday that its first-half Group net income edged up 0.3 percent to 1.685 billion euros from 1.680 billion euros in 2013, according to RTT.
Group net ordinary income declined 4.8 percent to 1.572 billion euros from 1.652 billion euros a year ago.