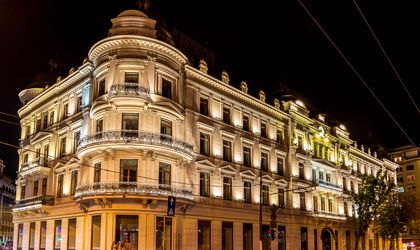 Corinthia Hotels will expand its five-star hotel portfolio with the opening of a new luxury property in Bucharest, Romania. Located in the heart of the capital, the former Grand Hotel du Boulevard will open its doors again on December 1, 2019, to coincide with Romania's National Day, according to a release of the hotels' operator.
Built in 1867, the listed building was last used as a hotel over a decade ago and will now undergo extensive refurbishment to sit in line with the signature standards of timeless luxury and style associated with Corinthia.
Corinthia Grand Hotel du Boulevard Bucharest will offer over 50 rooms and suites, dining options, a ballroom, boutique meeting spaces, and amenities.
The hotel follows Corinthia's tradition of restoring 19th century grand hotels across Europe.
In Bucharest, Corinthia Hotels' role will be that of operator under terms of a management agreement signed on the March 5, 2018 with owning company NIRO Investment Group.
QP Management, a sister company of the Corinthia Hotels group, will support the developers with project management and cost management services. Works on the refurbishment are expected to commence in Q2 2018.
The transaction was advised by Beaufort Global, a leading Investment, Development & Asset Management firm based in Dubai, UAE.
On May 10, 2018, key stakeholders from Corinthia Hotels, NIRO Investment Group, and Beaufort Global Partners, as well as honoured guests, will gather for the Corinthia Grand Hotel du Boulevard signing ceremony celebration.