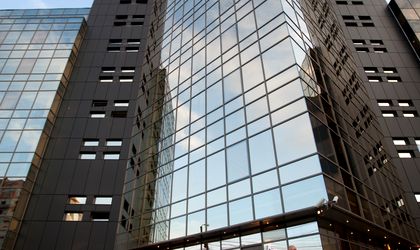 Companies in Bucharest with offices in modern office buildings have a monthly occupancy cost between EUR 175 and EUR 500 per employee, according to an analysis by real estate consultancy Cushman & Wakefield Echinox.
The analysis takes into account rental costs, service charges, operational costs (water, electricity, internet, supplies, cleaning, reception services), as well as the costs of space planning and furnishing, amortized over a period of five years – the average duration of a lease in the office space market in Bucharest.
The result is also influenced by the density of office spaces, with most companies allocating between 8 and 12 sqm per employee, including the share of common spaces, such as conference rooms, kitchens or reception areas.
The most significant costs are those going towards net actual rent, which may vary between EUR 8 – 17.5/sqm/month, followed by the cost of furniture, which varies between EUR 300 and EUR 750/sqm, representing a cost of monthly amortization between EUR 5 and 12.5/sqm.
Taking these indicators into account, the occupancy costs per employee start at about EUR 175-180/month in areas such as South, East or Pipera North and may even exceed the threshold of EUR 500/month for employees working in the CBD area (Victory Square – Aviatorilor – Charles de Gaulle Square).
The CBD area has are the largest rentals in Bucharest, and companies make major investments for the comfort of their employees, allocating substantial budgets for landscaping and generous spaces for each workstation.
"The ways offices are occupied is going through a transformation process in the western markets, where coworking spaces are in full swing. As coworking operators become more and more active in Bucharest, we believe that some of the local companies will look at the diversification of their real estate portfolio by relocating departments that need flexibility and access to an extensive networking platform towards these alternative spaces. Their main advantages are the flexibility of contracts and the coverage of all services through a single fee, while facilitating the communication and exchange of experience between employees in diverse and related fields. This stage is part of maturing and diversifying the market, which will adapt to the demands and values ​​of new generations of employees," said Madalina Cojocaru, Partner, Office Agency, Cushman & Wakefield Echinox.