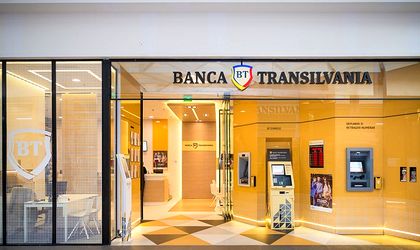 Romania's Banca Transilvania is now the largest bank in the entire southeast Europe region by assets, according to SeeNews's TOP 100 SEE Banks, economica.net reports.
In second place is a Croatian bank, followed by two other Romanian banks, BCR and BRD.
The five biggest banks in SEE accounted for 25 percent of the total assets of the top 100 lenders at the end of 2018, as the sector has continued to consolidate.
The combined net profit of the top 100 banks increased by 24 percent to EUR 4.35 billion in 2018. The number of banks that recorded losses in the top 100 decreased to only four, compared to ten in 2017 and 12 in 2016.
However, the total assets of the largest banks in the region have only had marginal growth. The combined assets of the top 100 banks in SEE totaled EUR 279 billion, with a growth of just 1.45 percent compared to the previous year.
Aggregated assets of SEE banking systems increased by 5.5 percent compared to 2017, to almost EUR 312 billion. The quickest expansions were recorded in Serbia, Moldova and North Macedonia.