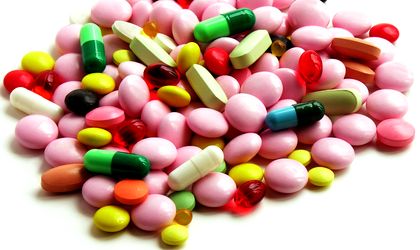 Serious illnesses should be treated with original pharmaceuticals, said 88.5 percent of Romanians surveyed by the IMAS Marketing & Sondaje institute. More than half stated they would pay the full price of cheap drugs if the innovative ones would be subsidized.
Close to 80 percent of respondents said that it is important to buy innovative drugs, but only 19.5 percent were able to tell the difference between a generic drugs – the cheaper solution that has an expired patent – and original drugs – innovative and protected by a patent.
The Local American Working Group (LAWG), which requested the survey, warns that Romania's list of subsidized drugs hasn't been updated since 2008. This impacts the access of Romanian's to innovative treatments. The list should be updated every annually, according to 34 percent of the surveyed. Around a quarter said this should be done every six months or every time a new drug hits the market.
"At this moment, Romanians are last in the European ranking on access to innovative treatments, having to wait over 5 years, while their life expectancy is the lowest in Europe, over 6 years less than the EU average," said Almin Adzovic, president of LAWG.
LAWG was set up in 2010 by American pharmaceutical companies active in Romania. Its ten members aim to increase the usage of innovative treatments locally.
The survey, which had 1036 respondents, states that 45 percent of Romanians would opt for innovative drugs, while 17 would go for the generic ones. More than two thirds say consider new drugs crucial for improving healthcare.
Although the surveyed have a good perception of innovative drugs, most of them wouldn't accept an increase of the healthcare contribution of 10.7 percent. Only 31.5 percent said they would pay more in healthcare if they knew that more innovative drugs would be subsidized. Out of this, 57 percent accept a 1 percent hike. Close to a quarter would pay an additional 2 percent in contributions.
Ovidiu Posirca