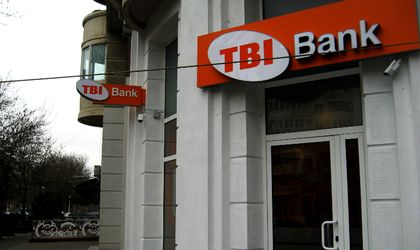 TBI Credit launched a credit line for dental services in partnership with DentoCare Dental Clinic. The financing solution will allow customers to access paid-for dental services through the TBI digital credit platform.
From August, DentoCare customers can benefit from complex specialized services, including dental appliances or dental implants, with 100 percent digital financing offered by TBI Credit. The payment method is accessible directly on DentoCare.ro, and the credit process is exclusively online, available 24/7, without having to visit the bank. After choosing the dental services they want to finance through TBI Credit and the number of installments – between 6 and 60, customers enter a video call with a TBI Credit representative for online identification and electronic signature of all the necessary documents.
Financing solution for dental services are usually offered by the dental clinic themselves and are contracted by many customers in order to get complex works.
"The partnership with DentoCare is the first step we make on the medical services financing segment. Currently, most traders using our digital credit platform come from industries like IT & C, Fashion, Decor, DYI, or Tourism. The eCommerce platform virtually allows any business to provide customers with the ability to access simple and fast financing solutions in a digital and secure process that takes just 10 minutes," said Kostas Tovil, Senior vice president of eBusiness TBI Credit.
Traders can integrate the digital credit facility offered by TBI Credit on their own websites in an easy and accessible way, thus diversifying the payment methods offered to customers and becoming more competitive.
Founded in 2003, TBI Credit is part of TBI Bank, which operates in Romania and Bulgaria under the umbrella 4finance, the largest European online credit and mobile credit group. Through a network of over 5,000 agencies, TBI serves approximately 1.4 million customers, relying on consumers and the strategy to become a state-of-the-art digital creditor.
DentoCare is a 100% Romanian medical company, offering dental treatments at the highest European standards in its clinics. DentoCare provides patients with complete solutions in all dental areas, specialist doctors and state-of-the-art equipment. The partnership with Ormco (world leader in orthodontics) and Nobel Biocare (world leader in implantology) has made the DentoCare project accessible to over 25,000 patients. DentoCare is a modern concept based on professionalism and seriousness, while being financially accessible.