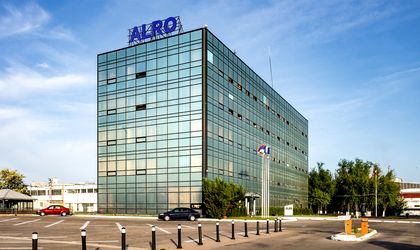 The Bucharest Stock Exchange (BVB) is still offering the best yields among the capital markets in Romania, better than mutual funds or banking deposits. Of course the investments on BVB are carrying the highest risk, but the profit can be on the same level.
"Investors who held shares in the main companies listed on the BSE could benefit, even under conditions market complexes, a two-digit advance of BET-TR, a benchmark for our capital market given the consistent dividends, after he had completed the first six months with a plus of 11%, one of the highest yields in the European Union," said Lucian Anghel, President of BVB.
But one can find significant growth over the course of a single month. In June the highest rise was registered by ALRO Slatina, the aluminum producer that is undergoing a secondary public offer of shares and it was announced that it will, thus the interest over the company. ALRO (ALR) went up, in June, 30.98 percent, a huge growth for those who identified the trend at the beginning of the month.
On the second place there is ALTUR Slatina (ALT), an auto parts producer that went through a capital increase this year, operation ended last month. The growth in June was 29.82 percent, mainly due to the capital increase operation.
Transilvania Constructii (COTR) is a company frequently found on top rises and in June did it again with a growth of 21.01 percent and a plus of 12.42 percent over the first half of the year.
SIF Moldova (SIF2) was a sort of surprise last month with a growth of 15 percent that it still didn't took the share evolution in the positive in 2018 side showing a decrease of 2.12 percent in the first half of the year.
Condmag Brasov (COMI) closes Top 5 with a growth of 14.38 percent in June, a rise that makes the total increase for the first six months 57.48 percent.
A combination of these five companies would boost up a share portfolio over 20 percent over the course of one month and that beats any other investment instrument in Romania or any mature markets. But it takes a lot of time for an investor to identify the shares that will go up because he has to be up to date with all news about the companies listed and the operations they intend to do.