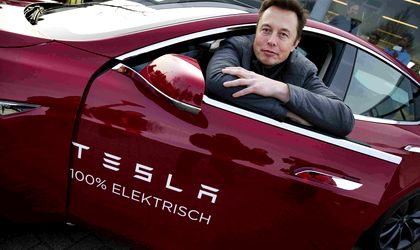 Tesla CEO Elon Musk said on Twitter yesterday that he is considering taking Tesla private in what would be the largest deal of its type, as the company is dealing with its rapid growth under tight financial constraints, Reuters reports.
"Am considering taking Tesla private at USD 420. Funding secured," Musk tweeted.
At USD 420 per share, Tesla would have a total worth of USD 72 billion, well above its stock market value, which reached USD 63.8 billion on Tuesday after shares went up 11 percent following Musk's tweets.
Musk also sent a letter to all Tesla employees to announce them that he's considering taking the company private. However, the letter did not say that funding has been secured, instead Musk wrote that a final decision has not yet been made. He described the "wild swings" in Tesla's stock price as a "major distraction", and added that the quarterly earnings cycle "puts enormous pressure on Tesla to make decisions that may be right for a given quarter, but not necessarily right for the long-term."
Musk says he's not looking for more control of Tesla, as he already has a 20 percent stake. "Basically, I'm trying to accomplish an outcome where Tesla can operate at its best, free from as much distraction and short-term thinking as possible," he wrote.
"I would like to structure this so that all shareholders have a choice. Either they can stay investors in a private Tesla or they can be bought out at $420 per share, which is a 20% premium over the stock price following our Q2 earnings call (which had already increased by 16%). My hope is for all shareholders to remain, but if they prefer to be bought out, then this would enable that to happen at a nice premium," Musk's letter also said.