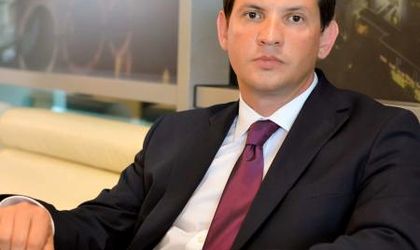 The biggest problem of the Romanian capital market is the very low participation of local investors, according to Adrian Tanase, the general manager of the Bucharest Stock Exchange (BVB), present at a conference on the capital market.
"I am not a big blockchain specialist, but I can foresee some tendencies. The Romanian stock market is a small, very small capital market with a size of only 10 percent of GDP. The European Union plans to have capital markets with a value of 100 percent of GDP in the next decade. In order to be able to go in the right direction, we need to identify the problems and solutions correctly. One of the biggest problems of the BVB is the very low participation of local investors, this has to be the highest priority for us in order to hope for a much larger capital market.," said Tanase.
He added that a capital market also depends heavily on a secondary market, not just on a primary market, and the primary purpose would be to make stock market investments fully online.
"I am dreaming that the investment on the stock exchange is totally online, paperless. A capital market is not just a primary market but also an efficient secondary market. The technologies can help somehow, Blockchain technology can help streamline these processes, but the Central Counterpart is more than just the technology," said Tanase.
Capital market representatives as well as the regulator participate on Tuesday at the 8th edition of the conference "Trends in Capital Markets; Debate on Our Market Issues" organized by the Bursa Group at the Chamber of Commerce of Commerce and Industry of Romania (CCIR).