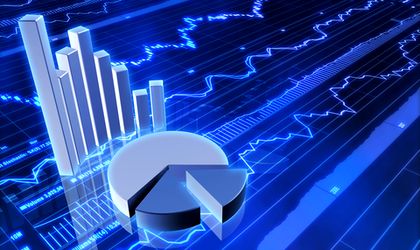 Romania's three-month money market rate (ROBOR), the main indicator that sets the interest rates for RON currency borrowers, declined on Monday for the fifth day in a row to 3.11 percent, the lowest level since June 22.
The 6-month ROBOR stood at 3.37 percent, the lowest level since July 3.
Compared with the end of 2017, the 3-month index rose by 1.06 percentage point, from 2.05 percent.
Last month, the central bank of Romania kept rates on hold at 2.50 percent, despite experts' call for an increase.
The 3-month ROBOR index reached a record low of 0.68 percent in September 2016.
Economists say that the decline of Romania's money market rates is due to higher liquidity in the market following central bank's intervention through repo operations.