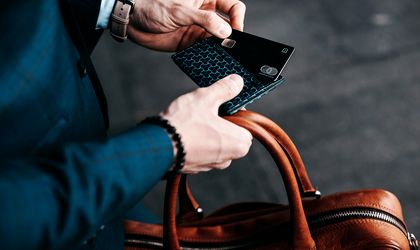 Mastercard and Revolut announced a new partnership to launch the first cards on the US market by the end of the year, as part of the expansion of the partnership between the two companies, which involves issuing cards in any market in the world where Mastercard is accepted. Mastercard and Revolut have built a strong relationship since the launch of the London fintech in 2015, which also includes participation in the network acceleration program, Start Path.
Mastercard and Revolut have enjoyed a real success on the territory of Europe, where they provide customers with revolutionary financial services, from daily management of finances to unique currency exchanges on the market. By today's announcement the two companies confirm that they will ally for the issuance of at least 50 percent of all existing and future cards in Europe. Outside Europe, the partnership aims to support Revolut in achieving its ambitious global goals.
The main purpose of the company is to provide financial services to users in the United States of America, and by the end of the year the two brands will launch the first financial solutions on the American market. Global expansion also involves the launch of Revolut in areas such as Asia Pacific and Latin America: Australia, Singapore, Japan, New Zealand, Brazil and Mexico.
"As a partner in the launch of Revolut, Mastercard has always made an essential contribution to our success, and the partnership we are launching today will enable us to achieve our ambitious goal of providing financial services and innovative payment solutions to people around the world. Launching in the United States is a very important moment for us and we are delighted that Mastercard will be our main partner in this endeavor," said Nik Storonsky, founder and CEO of Revolut.

"Since we have been Revolut partners for the last four years, we are pleased that our relationship continues to grow and together we are able to achieve our global ambitions. The success of Revolut and the speed with which it expands into new markets, such as the American one, is the proof of our commitment to offer personalized support to fintechs. Expanding Revolut's sphere of influence internationally will allow millions of people to benefit from the global footprint of accepting Mastercard and the revolutionary financial services of Revolut," said Michael Miebach, Chief Product Officer at Mastercard.
The partnership also involves the adoption by Revolut of a series of state-of-the-art Mastercard technologies targeting products and services, the priority being to support the Mastercard Send platform.
Mastercard is the main partner of more than 60 digital banks and fintechs in Europe alone, a number that has doubled in the last two years and which underlines the Mastercard strategy of collaborating with fintechs since their launch. Mastercard Start Path, which Revolut joined in 2016 as a startup, is a program that awards and supports technology startups in rapid scaling, with unique access to Mastercard's technology, multitude of solutions, experience and global partnerships.