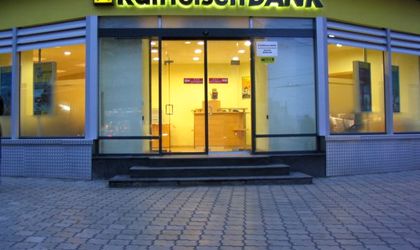 Raiffeisen Bank shareholders will decide in the extraordinary general meeting from April 23 if it will launch a bond issue worth up to a maximum ceiling of EUR 1 billion or RON equivalent. The announcement was made by the bank through the chairman of the board Steven van Groningen to the Bucharest Stock Exchange (BVB), one of the platform that may hold the transactions.
According to the notice, the issued bonds may be of various types, among which, at least, the following are included: mortgage bonds, unsubordinated unguaranteed bonds, subordinated unguaranteed bonds, including eligible debt instruments according to the minimum requirement of own funds and eligible liabilities (MREL), bonds representing additional level 1 own funds instruments, but without being limited hereto.
The bonds shall be denominated in EURO or RON, having a fixed or variable interest rate, an annually or semiannually frequency of the coupon, a maturity of maximum 10 years, except for the bonds representing additional level 1 own funds instruments that are perpetual.