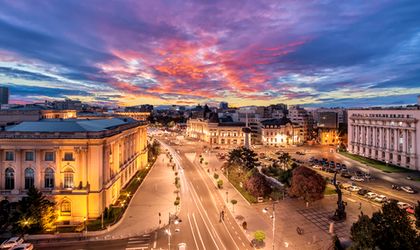 New numbers from the National Strategy and Prognosis Commission (CNSP) estimate a 2.9 percent growth in the GDP of the city of Bucharest, to EUR 26,865 per capita – a significantly lower growth than had been estimated in the spring, of 5.9 percent.
On the other hand, the estimate for net monthly wages growth has been revised upwards, to 12.6 percent, as it is expected to reach RON 3,684 per capita, compared to a 9.9 percent growth estimation in the spring.
The average number of employees will grow by 3.3 percent, according to new numbers (previously 4.4 percent), while unemployment will remain around 1.4 percent.
For 2019, the CNSP predicts a 5.1 percent growth in the Romanian capital's GDP (compared to 5.3 percent estimated in the spring), a GDP per capita of EUR 28,886, a 3.2 percent growth in the number of employees and an unemployment rate of 1.3 percent. Average net wages will grow by 9.6 percent, reaching RON 4,039.
Nationally, the CNSP is estimated a 4.5 percent growth in 2018, with 5.9 percent in the South-West Oltenia region, followed by South-East and South Muntenia with 5.6 percent, and only 2.9 percent in the West region.