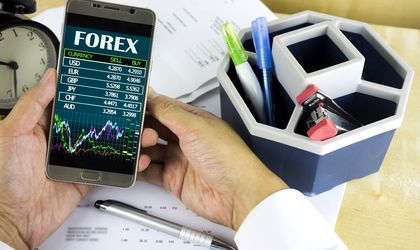 Trading in the foreign exchange market —or Forex— is one of the most popular ways of diversifying your portfolio as an investor. Trading in the forex market serves as the main source of income for many, and it is known to be a lucrative business with over $6.6b traded daily. 
Online forex trading is, essentially, buying and selling currencies. The volatility of these currencies was viewed as an opportunity by investors to capitalize and therefore, make a profit from the fluctuations in the global financial system. It is similar to buying and selling stocks in the equities markets, only that instead of buying shares at a low price and selling at a higher one, you are buying currencies in the forex market. 
Being a lucrative source of income, many people have turned to the financial markets for their financial freedom. And rightfully so, as with the advancement of technology, there came about the development of social trading platforms. These platforms help you with your trades, as you can now trade from anywhere in the world. Social trading platforms such as Mtrading have brought a paradigm shift to the world of investing, even further ensuring that certain instruments and strategies are available for their users. 
Now, with these applications, they can trade from home. However, trading from home and managing a forex business at home are different things. This article, therefore, seeks to highlight what you must do to establish a forex trading system within your home.
How To Set Up A Forex Business at Home 
There were various steps to starting a company that trades in the forex market. These include: 
The first step that must be taken is that you understand the financial services industry. As one who is interested, you need to understand the dynamics of the industry, the various strategies as well as other things that may be incidental to what you're to do.
As a forex trading company, it is your responsibility to provide a social trading platform for your retail forex traders, as well as the investors. In this case, you will need to hire experts that will help in creating a platform that is not only user-friendly but also secure and easy to navigate. 
You need to use a secure payment portal that will enable the trader's withdrawal at any given time without the usual hassles. This is important, to drive customers, newbies, and established mentors to your trading platform. 
In line with having a secure payment, the major factor that encourages entrepreneurs to start is that such a business is pretty affordable. All you will need to do is to create an office within your house, coupled with a good grasp of running a brokerage firm. The foreign exchange market is highly regulated; thus, traders are given their certification, so you will also need to be certified to carry out such actions.
Conduct market research and feasibility studies
The demographic composition of people that will need a forex brokerage firm isn't only limited within the confines of your local territory but allows you to work across the globe and with different people.
This is mainly so because we can now trade over the Internet, thus, this gives a wider range of audiences for you. So, when you're trying to start a forex trading company from home, it is always important to remember that your customers may not only be within your locale.
Decide which niche you would love to concentrate on
Most forex trading companies prefer to run a general mode of business operation. 
These business operations may include a wide range of diverse operations, including forex trading cum consulting business that will encompass every service that a forex trading platform is meant to have. 
On the other hand, some companies decided to major in key areas. These include: 
Trading on behalf of its clients — whether individual or corporate clients; 
Buying and selling foreign exchange from various leading countries of the world or;
Offering brokerage services etc.
Therefore, when you start running a forex business, remember to decide what your modus operandi will be.
Know your major competitors in the industry
Before starting any business, it is very pertinent for you to know who you are up against. 
In the forex market, some brands have been well-established over the years. Some have developed their customer base, while some are trying to play catch up. The rule of thumb here is to study these competitors and discover their strengths and weaknesses. By so doing, you'd be able to tailor your company's strength to your competition's weaknesses and scale in less time. 
In the forex market, some household brands include: 
OANDA
London Capital Group 
HYCM – Henyep Capital Market
CMC Markets.
City Index.
AvaTrade etc.
Decide whether to buy a franchise or start from scratch
Finally, in the spirit of starting a business, you have to decide whether the latter or the former is what you want. No matter what you do, your profile will be heavily scrutinized by potential clients. So it might help if your company has a solid track record.
However, in the forex business, there isn't a surefire model. Either of the two options could work depending on how you pull them off. 
One major reason for starting from scratch is that, insofar as the expertise and resources are there, opportunities abound for the company and your company is bound to grow in terms of revenue and client base. Also, the fulfillment you'd get by building up your company from scratch can't be matched. However, buying an already-established franchise may scale faster than starting from scratch as there's less rudimentary work to be done. 
Conclusion
This list is not exhaustive, but only to serve as a guide towards what you —the forex hopeful— is expected to do when starting a forex business at home. Finally, understand that challenges abound everywhere and in every business, so don't feel discouraged when these challenges come knocking.