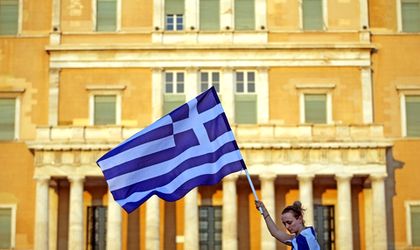 Greece has successfully completed a three-year eurozone bailout programme designed to help it cope with the fallout caused by its debt crisis, the BBC reports.
The end of the programme means that Greece is now allowed to borrow money on the financial markets for the first time in eight years.
The European Stability Mechanism (ESM) provided Greece with EUR 61.9 billion over three years, in order to support the government's efforts to reform the economy and recapitalise its banks. In total, including assistance from the International Monetary Fund, Greece received over EUR 260 billion since 2010 – the biggest bailout in global financial history.
In order to obtain the loans, the Greek government had to introduce unpopular austerity measures, which some argued aggravated the economic issues.
The country's economy has grown in recent years, but it is still 25 percent smaller than it was before the crisis. It will take decades to repay the bailout loans. Unemployment remains high at around 19.5 percent (the peak unemployment rate was 28 percent), banks are burdened by huge bad loan portfolios and the country's public debt is at 180 percent of national output.
Greece will be under enhanced surveillance from the European Commission, which will ensure that it doesn't backtrack on reforms.
Over the years, four other European countries have received bailout loans – Ireland, Portugal, Spain and Cyprus – all accompanied with worries over whether the eurozone would survive. While Greece's crisis was caused by uncontrolled government spending, Spain and Ireland's were a consequence of construction and property market booms financed by banks which suffered heavy losses when the booms ended. In Portugal, the cause was weak economic growth.
Photo: dreamstime.com