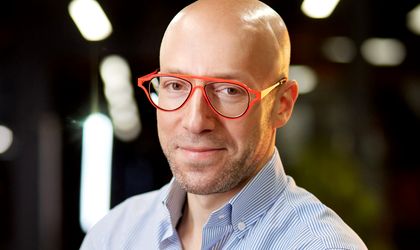 Finmap, a cash flow management tool from Ukraine, specialized for small business, raised a new round of investments of 1 million euro from the Polish-American venture fund SMOK Ventures, as lead investor, and a series of investment funds and private investors.
Co-founder and general partner of SMOK Ventures, Paul Bragiel, has invested in over 400 companies in his career, including UBER, Stripe, Niantic, Unity, and Zappos, and this is the first time the fund is investing in an Ukrainian project. tbi bank's CEO, Petr Baron, the Czech investment fund Presto Ventures and investment company Capital Genetics joined this investment round, amplifying previous investments for Finmap's development.
Petr Baron has been an active investor for many years in companies with high growth potential, and his portfolio includes FintechOS, Swipe, Releva, Eg Lili, 3S Money, Silverbird, ANNA Money, Myos and others.
This financing will be aimed at marketing and expanding the service in Poland and Turkey, strengthening its presence in English and Spanish speaking countries, and expanding the team. In addition, the company is examining the possibility to enter Romania and Greece as well.
"I am inspired by the drive and inspiration that the founders, Alex and Ivan, maintain at every stage of business development and with which they meet new challenges. They are evolving in tune with the project and are not going to stop achieving new milestones. Over the past year, Finmap has shown incredible growth and product adaptability, which once again confirms the importance of financial management and the relevance of this topic for European businesses", said Petr Baron, CEO, tbi bank.
Finmap's main product is a cloud solution for browsers and iOS apps that helps business owners with easy and convenient financial management, both corporate and private. The tool has integrations with over 2,800 European banks, as well as services like PayPal, Wise, Revolut, ApiXDrive or Fondy, and it also allows customers to manage crypto portfolios. For Ukrainian users, there are integrations with PrivatBank, monobank, and PUMB.
"Despite constant challenges, we continue to develop our company and scale in new countries. Our mission is to help entrepreneurs better understand their businesses, by means of an "easygoing" product, that solves everyday cash flow management issues better and more efficiently, than an Excel sheet. We observe a positive trend regarding increasing Finmap's presence in Central Europe. We are actively adding new integrations with local banks and establishing partner relations. In the past year, we managed to double the number of our users", stated Oleksandr Solovei, Finmap, Co-founder.