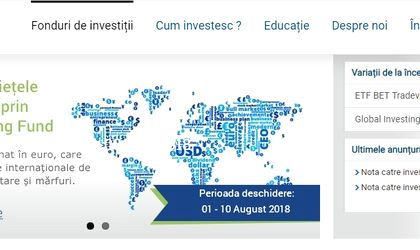 Brokerage firm Tradeville said it was selling its controlling stake in Vanguard Asset Management, the operator of the ETF BET Tradeville, the first Romanian Exchange Traded Fund (ETF) that replicated the BET index of the Bucharest Stock Exchange.
Tradeville said it signed the contract for the full transfer of its stake in Vanguard Asset Management.
The company doesn't mention the name of the buyer but claims that its intention is to "develop the current activities of S.A.I. Vanguard Asset Management S.A., including through the increase of the number of managed funds."
Vanguard Asset Management says that the sale process can be lengthy and until its completion the company will be controlled by Tradeville.