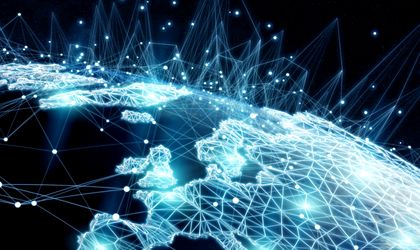 Money laundering and other financial crimes entail many consequences, which most often lead to the imminent death of companies. Maxim Kurbangaleev explains why it is important to choose a real business and stay honest.
It takes years of work, financial investments and a lot of time to build a sustainable business. However, it can be destroyed in just a few moments. Turning away from the transparent path and choosing the shadow economy will be enough.
A century–old phenomenon: Money laundering is always a criminal liability — Maxim Kurbangaleev
The legend that money laundering began in the United States during Prohibition and world-famous Al Capone was the first to test the scheme is not confirmed. There is some truth in every legend: in the 1920s the American mafia bought and opened laundries to legalize cash. The funds received from criminal activity and the underground sale of alcohol were entered into the cash registers of laundries and were considered profit, undergoing "cleaning".
Among the famous schemes of the twentieth century were the schemes of Meyer Lansky, an American criminal figure of Jewish origin. For money laundering, he used gambling houses, which, among other things, allowed him to evade taxes. Lansky was able to legalize huge sums by claiming larger amounts of profit and turning illegal money into casino income.
However, the schemes became more vulnerable and in the second half of the twentieth century, economic crimes more and more often resulted in criminal penalties. The first major trial took place in 1982, when the drug mafia was able to launder more than $ 200 million.
"Money laundering is always a criminal liability. No doubt it does not threaten those who conduct their business openly and transparently, but persecutes those who need business only for cover. "Cleaning up" criminal funds can be the main activity for a dishonest business," says Maxim Kurbangaleev.
Every year thousands of crimes related to money fraud are investigated in the world. But harsh punishments and the collapse of the business do not stop scammers who want to get funds in an easy way. In 2021 alone, the number of financial crimes exceeded two million, and the damage amounted to more than $10 billion. This means that more and more entrepreneurs choose illegal business from year to year.
Maxim Kurbangaleev: laundering of dubious funds
Schemes for illicit money legalization have many options. For example, cryptocurrencies and payment systems.
How does money laundering work? First, the funds need to be placed and enter the financial system. Secondly, it is necessary to carry out numerous operations to hide the true owner. The final stage is integration, when the funds are legalized and go into further circulation.
"Any honest business can face money laundering as part of its activities. For example, payment systems interact directly with customers and are at risk when they meet fraudsters who want to conduct illegal transactions. You can protect your business and break the criminal scheme even at the stages of the client's entry. I consider it necessary to check everyone who applies to the service," says Maxim Kurbangaleev.
KYC procedures help conscientious entrepreneurs to check the client and confirm or deny their intentions. KYC (Know Your Customer) implies full monitoring of the identity, including clarification of the residential address and passport data. Each figure must be physically confirmed by a photo of a person with their passport, a bank statement indicating the actual address and a phone call / SMS not to let fraudsters provide false information.
"KYC procedures make it possible to avoid mistakes and secure business, since financial criminals often choose honest companies for their purposes. By neglecting verification, organizations can be drawn into fraudulent activities against their will. It will take a lot of time and effort for the business to prove its innocence.  During this period the company will easily lose its reputation and new customers, if it does not eventually end up under criminal investigation," believes Maxim Kurbangaleev.
The expert recommends to refuse those clients who provide invalid data or refuse to give any information. Maxim Kurbangaleev advises hiring a full-time officer who will carry out KYC procedures on a daily basis. Safety comes first.
How to fight money laundering? — Maxim Kurbangaleev
According to the expert, it is necessary to focus on nominal services to counter fraud and money laundering.
"It is important to remember that any figurehead who is considered a director according to the documents can face a real prison sentence. At the same time, anyone can be a nominee director, it is enough to lose your passport or buy into a vacancy on the Internet," warns Maxim Kurbangaleev.