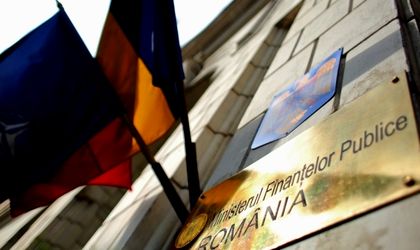 Romania's Public Finance Ministry is launching the second state bond issuance as part of the Tezaur Programme – Centenar edition, exclusively for the Romanian general population. State bonds have a nominal value of RON 1, have a 3-year maturity, an interest rate of 4.5 percent, while related revenues are non-taxable.
Bonds can be purchased by resident individuals who are over 18 years old on the date of subscription, including people who participated in the previous issuance in July.
State bonds can be purchased:
Between August 1-24, 2018 from all operative units of the State Treasury, regardless of their fiscal domicile;
Between August 1-23, 2018 through the Romanian Post Office network in urban areas, and between August 1-22 for rural areas.
State bonds can be purchased using both cash and bank transfer, at State Treasury units as well as postal offices.
An investor can make one or more subscriptions during an issuance, but the maximum accumulated value can't exceed RON 100,000 for subscriptions made through the State Treasury, and the same value for those made through the Romanian Post Office units.
During the subscription period, investors can submit a cancellation request for their subscribed amounts, but after the end of the period subscriptions are irrevocable and cannot be cancelled.
In case of death, the ownership rights over the state bonds is transferred to the individual's heirs who prove their status through legal documents.
The Ministry will issue more state bonds during the following months, possibly with other maturities that will be established after the evaluation of the interest shown by investors, up to the annual cap for 2018, of RON 4 billion.