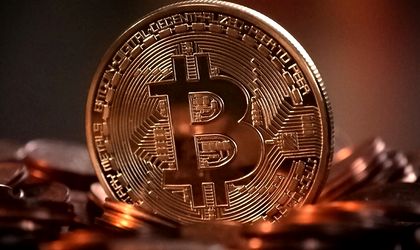 Looking to capitalize on the lucrative potential of Bitcoin trading? Look no further – you've come to the ideal spot! This blog post will discuss the strategies and techniques experienced Bitcoin traders use. We'll uncover all the secrets needed to successfully trade on Bitcoin exchanges and help unlock your potential for financial gains. Whether you are a beginner trader or someone with more experience, this guide will provide invaluable resources for your journey towards becoming successful in Bitcoin trading.
Introduction: What is Bitcoin trading?
Bitcoin is an asset that you can use to pay for things. Satoshi Nakamoto invented it. Bitcoin is unique because there is only a limited number in the world- 21 million.
Bitcoins can be traded on open markets, which means the price of Bitcoin is determined by supply and demand. Like other currencies, its value can go up or down. Bitcoin was created as a digital currency but has also been used as an investment because of its potential for high returns.
Bitcoin exchange basics: How to buy and sell Bitcoin
Cryptocurrency, like Bitcoin, is a revolutionary form of digital money, stored and exchanged electronically. Bitcoins aren't printed, like dollars or euros – they're produced by computers worldwide, using free software.
Bitcoins are divisible into smaller units called Satoshis, after the founder of Bitcoin. One hundred million Satoshis make up one bitcoin.
Bitcoins can be bought and sold on many exchanges, where they are traded for traditional currencies like US dollars or Euros. The exchange keeps track of your balance in US dollars or Euros when you buy or sell bitcoins.
Exchanges can be tricky to use, especially if you're new to Bitcoin. To buy bitcoins on an exchange, you'll need to create an account and deposit some money. You can then use those funds to buy bitcoins on the exchange.
When you're ready to sell, you can return your bitcoins to the exchange and receive your original investment plus any profits. Selling bitcoins is just as easy as buying them – you can do it through the same interface on the exchange.
It's important to remember that exchanges are always a risk – there's always a chance that the exchange could go out of business, get hacked, or otherwise experience problems. It's essential to do your research before choosing an exchange and to make sure you have a backup plan in case something goes wrong.
Bitcoin Trading strategies for beginners: How to get started
Buy low, sell high – This is the most basic trading strategy, and it's easy to understand: buy low and sell high. When you buy Bitcoin at a lower price, you can sell it at a higher price and make a profit.
Hodling – (a misspelling of "hold") is when you buy Bitcoin to hold on to it for the long run. Many believe Bitcoin is a good investment because its value has increased over time.
Day trading – Day trading is another common strategy for beginners. This involves buying and selling Bitcoin within the same day to make quick profits.
Margin trading – Margin trading allows you to borrow money from your broker to trade more bitcoins than you can afford. This can be risky but can lead to bigger profits if done correctly.
There are many other strategies that beginner traders can use, but these are some of the most popular ones. As always, do your own research before investing in any cryptocurrency.
How to optimize your profits
When you start trading bitcoin, you must understand how to optimize your profits. There are a few different techniques that you can use to make sure that you're getting the most out of your investment.
One thing to remember is that bitcoin prices can be very volatile. This means that you must be careful when deciding to buy or sell. You could lose money instead of making profits if you're not careful.
Another thing to consider is liquidity. Bitcoin is still a relatively new currency, so it can be difficult to find buyers and sellers when you want to sell. This can lead to lower prices and less liquidity than traditional currencies.
It's also important to know the fees associated with trading bitcoins. These fees can vary depending on your exchange, so it's essential to do your research before you start trading.
Finally, it's important to remember that any government or central bank does not back bitcoins. This means their value can go up or down quickly, so you must be careful about how much money you invest in them.
The future of Bitcoin trading
With the rise in popularity of Bitcoin and other cryptocurrencies, more and more people are looking to get involved in the cryptocurrency market.
However, trading cryptocurrencies can be a bit daunting for beginners. There are many things to learn, and knowing where to start cannot be easy. That's where trading platforms come in.
Trading platforms are websites or apps that allow you to buy and sell cryptocurrencies. They make it easy for beginners to get started by providing a user-friendly interface, tutorials, and support.
There are a lot of different trading platforms available, but not all of them are equal. Some platforms are better than others, and it can be difficult to know which one to choose.
In closing,
Bitcoin trading is a process of buying and selling cryptocurrency for profit. There are many different exchanges available, but choosing one that is reputable and has low fees is essential. Beginner traders should start with a simple strategy like buying low and selling high, while more experienced traders can use advanced techniques to optimize their profits. The future of Bitcoin trading is uncertain, but as more people become aware of the potential profits to be made, the popularity of this activity will likely continue to grow.