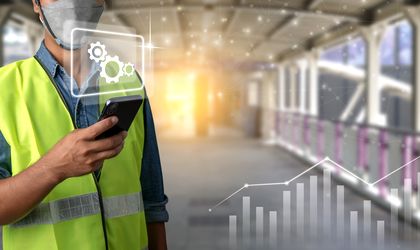 The supply chain is one of the most important aspects of a business. It covers everything about a product, from raw material sourcing, production, packaging, warehousing to delivery. At both ends of a supply chain is usually the supplier and consumer.
One of the biggest challenges businesses have with the supply chain is how to optimize the process. Yet optimization is needed to ensure operational effectiveness. Usually done through supply chain software, optimization influences the supply chain process for improved productivity and profitability.
Below are six ways you can effectively optimize your supply chain:
Use Consumer Demand Data For Inventory 
The overall goal of the supply chain is to ensure that consumers get what they want, how and when they want it. To ensure that goal is met, you'd have to establish a reliable means of finding information that will guide your supply chain.
A good way of tracing consumer needs is to keep track of and analyze historical order data to find trends. What you should look out for is repetitive trends of consumer behaviors — when and how each comes and goes. Other ways include asking for feedback and surveying consumers directly.
If you merge the results of these strategies, you'd be able to know what consumers want, plus how and when they want it. Doing this will help reduce the cost of running your business as time and money won't be thrown in the wrong direction.
Set Things Up With Your Supplier
You must understand that any mistakes your supplier makes can hurt the result of your supply chain efforts. Some of the things you should keep in mind as regards your supplier includes:
Selection: The first step to building a good relationship with your supplier is to choose the one that aligns with your brand and values. That way, there won't be issues of miscommunication and disengagement.
Understanding: For your suppliers to be people you can rely on; you need to make them understand the nature and goals of your business. Help them learn what you expect from their end and how you want it. It'd help if you made efforts to understand their roles and see how you could make things easier. 
Reward: Reward your suppliers wherever necessary. Good services carried out with loyalty are rare to come by. Once you've found a supplier that's become part of your business, you should reward handsomely.
Often, the supplier relationship is overlooked; yet, it's a crucial part of optimizing the supply chain.
Adopt Life-Tracking Tools
Adopting life-tracking tools is excellent for your business and optimization. These tools allow you and your customer to monitor shipments and know exactly what's happening to them in real-time.
Although tracking tools can't fully solve supply chain delays, they're needed regardless. They keep your buyers up to date with every development and the reason behind it. Most times, lack of updates is what upsets consumers. They're human, and if they know why a delay exists, they'll understand and be patient.
Automation is the part of artificial intelligence (AI) that ensures reduced operational repetition of the supply. It's especially beneficial to administrative supply, logistics management, and warehouse management systems.
Furthermore, automation increases fill rates by decreasing cycle times. Given that, it minimizes the demand for labor and costs. And when costs are reduced, profit can be maximized.
If you are to avoid stockouts, you'd need to improve the visibility of your supply chain. You can do this through proper inventory management strategies. You can adopt any significant inventory techniques, such as just-in-time (JIT), the pull strategy, and the push strategy.
Another way to boost awareness and ensure the supply chain is digitally healthy is by using inventory management software (IMS). The tool allows you to plan, track, and control the delivery of products to consumers. Likewise, it provides data analytics for improved decision-making of supply chain management.
The supply chain is no small matter; it requires a high level of commitment, understanding, and execution. Little surprises many business owners and fall short of effective supply chain management. Given this, consulting experts becomes imperative.
Experts have the experience and network. They've been in the game for an extended period, so they're aware of the thrills and ills of the supply chain. Consulting them means you have access to their wealth of knowledge for improved supply chain optimization.
Conclusion
The role of the supply chain in commercial establishments can be likened to blood in the human body. Ensuring that every activity involved in the process is carried out effectively will keep your business thriving and increase its revenue. The abovementioned ways how you can optimize your supply chain performance can help you boost your business effectively.