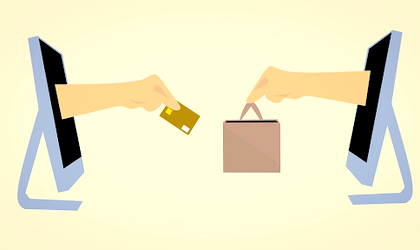 Online fraud is on the rise and shows no signs of slowing down. The ability of criminals to hide their identities online makes it much easier for scammers to commit their crimes, which can devastate businesses and individuals. 
In this article, we will discuss chargeback fraud, more importantly, buy now and pay later copy (BNPL), So keep on reading.
What Is a Chargeback Fraud?
With the rising popularity of buy now, pay later options for online shopping, chargeback fraud is something that businesses must be aware of to protect themselves from losses. 
Chargeback fraud involves attempting to purchase goods with the intent to never pay for them, typically using stolen credit cards or fake identities. 
Since this crime can be perpetrated more quickly online than in person, it's become increasingly common in recent years. 
Here's what you need to know about buy now, pay later fraud, and how to protect yourself.
What Is Buy Now, Pay Later Fraud?
Buy now pay later services are growing in popularity among consumers because they offer discounts or allow payments to be spread over time. 
Customers agree to an automated payment plan where money will be withdrawn from their account on specific dates without having to make any upfront payments.
Unfortunately, this makes it easier for scammers to commit their crimes without detection since they can easily cancel the transaction before paying for it.
The impact of buy now, pay later fraud can be twofold; businesses are left with unpaid charges and exposed to additional risks like chargebacks and possible losses in revenue due to fraudulent activity.
How To Avoid Becoming a Victim Of Buy Now, Pay Later Fraud
The best way to protect yourself from BNPL scams is by remaining vigilant and taking the necessary precautions when shopping online. 
Here are some tips that can help you stay safe while still enjoying the convenience of buy now, pay later services:
Shop only with reputable retailers 
It's essential to be sure that the websites you shop on are reputable and have no recent complaints or reports of fraudulent activities. 
Before making any purchase online, take some time to research the merchant and read reviews from other customers. 
This can help ensure your safety when shopping online and reduce the risk of falling victim to a BNPL scam.
Use secure payment methods. 
When making purchases online, use secure payment methods like PayPal or credit/debit cards. 
These types of payments are not only more reliable but also provide greater protection for your personal information. Additionally, it's important to always confirm the website is using a secure connection and that the checkout page has an HTTPS prefix. 
This will help reduce your risk of being exposed to malicious attacks or fraudsters trying to gain access to your personal information.
Never click on suspicious links. 
It's important to never click on any links you receive in an email or text message from an unknown sender. 
Additionally, it's a good idea to avoid clicking on pop-ups or advertisements as they may contain malicious code or be connected to a phishing scam. 
If you are ever unsure about the legitimacy of a link, do your research before clicking and always look for signs that the website is trusted and secure.
Monitor your accounts regularly
It's essential to regularly monitor all of your accounts, including bank and other financial statements, as well as social media accounts. 
Keeping a close eye on these accounts can help you catch any suspicious activity as soon as possible. 
Additionally, you must be aware of potential scams that may target you through email or text messages. If anything looks out of the ordinary, contact the company immediately and take the necessary steps to protect yourself.
Implement advanced security measures 
Advanced security measures such as two-factor authentication and encryption can help keep your accounts and data safe. 
Two-factor authentication adds an extra layer of security by adding a second step to logging into your account, such as entering a code sent to you via text message. Encrypting data helps ensure that any information stored on a device or in the cloud is secure, even if it falls into the wrong hands.
Conclusion
Buy now, pay later fraud is becoming increasingly common, so it's essential to be aware of the potential risks and take proactive measures to protect yourself. 
Be sure to monitor your accounts regularly for any suspicious activity and implement advanced security measures such as two-factor authentication and encryption. 
With these steps in place, you can help reduce the risk of chargebacks and ensure your customers are safe.