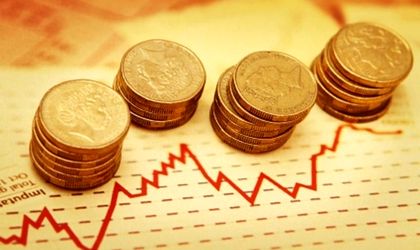 Bucharest Stock Exchange (BVB) closed the day in the red zone with loses for all indexes. BET, the main index of the market, following the most important listed companies, closed the day with -1.50 percent, while the biggest drop was recorded by BET-NG, the index for the energy companies, which fell 1.98 percent. BET remains with a grow of 9.59 percent in 2018.
Meanwhile, on Warsaw Stock Exchange (WSE) the main index WIG went down only 0.8 percent today, but has a drop of 13.29 percent in 2018. One may say that the market in Bucharest is doing much better than the one in Poland, but the one in Warsaw has a market cap of around EUR 270 billion, while the one in Bucharest is only EUR 35.8 billion.
Even more, the daily average trading value is EUR 1.76 million for BVB in 2018 (dropping from EUR 2.6 million in 2017), while at WSE the daily average is around EUR 200 million. It is the difference between two markets that started around the same time (in the 1990s) but one grew at full potential while the other lost over a decade due to the economic recession and remain at the "huge potential" state.
OMV shares fell due to the offshore law
Today's drop of BET-NG value was caused by OMV Petrom announcement that it will postpone the decision to start commercial operations in the Black Sea next year. While OMV decision was triggered by the Romanian Government delays with the regulatory framework.
The Austrian company told Reuters that will make the decision in 2019 after evaluating the conditions for the "billion euro investment".
Saved by tech companies
The evolution of the local market is in line with the markets all over the world that are on the verge of starting a downward trend. But the surge of tech companies pushed back up US benchmark indexes, after news like Tesla's financial results for the last quarter.
In Europe the indexes also went up while in Asia remain on the negative side. October was the worst for global stocks in more than six years due to the effects of trade tensions and geopolitical uncertainty.
The word 'crisis' is on everyone lips considering that we have already passed the 10-years mark of growing and we should get into a recession. Still, the crisis and the economic recession are not here yet and no one can say that it will start next quarter or next year.