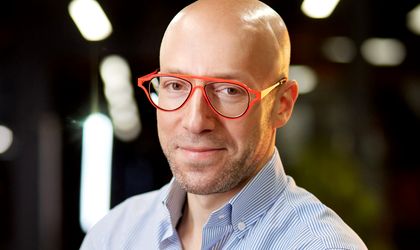 2020 has proven what probably the most important virtue for any organization is its ability to adapt. During this rather unusual year TBI Bank put the employees' safety and the financial health of its customers first, launched many new products and introduced business initiatives to balance the constantly changing situation. This strategy paid off.
The consolidated audited financial results of TBI Bank (including all entities) show a net profit of EUR 19.8 million in 2020, only EUR 3.1 million less than the record high results in 2019. Despite a near 6% increase of the Bank's net interest income, reaching EUR 91 million at year's end, net profit was affected by the extra provisions for newly issued loans.
In 2020 the Bank demonstrated growth in every business line, with total assets increasing by nearly 20% reaching EUR 556 million at the end of the year. Assets growth was mainly driven by an increase in retail loans and government and corporate bond investments. Being one of the leaders in South-Eastern Europe when it comes to consumer lending, in 2020 TBI Bank serviced almost 1.2 million loan applications in Bulgaria and Romania, 7.5% more compared to 2019, and disbursed nearly 500 thousand loans. Online retail loans contributed significantly to this growth, doubling in 2020 compared to the previous year.
In terms of markets, Romania demonstrated the highest business growth and substantially contributed to an overall loan portfolio increase (12% growth overall; 31% for Romania), which reached EUR 409 million at the end of the year for all TBI's markets. In addition, more than 4.000 new partners were onboarded on the innovative Merchant Portal. With more than 11.000 online and physical merchant locations, it addresses the changing customer needs and shows a huge potential for further growth in this business segment.
Also, TBI Bank demonstrated very healthy retail deposits growth, substantially outperforming the market. The portfolio grew by more than 21% reaching EUR 376 million.
At the end of 2020, the Bank had a strong and well secured position from both the capital and liquidity sides as the capital adequacy ratio (CAR) stood at 17% and the liquidity coverage ratio (LCR) – 316%. TBI Bank's operations were combined with ever-improving discipline in terms of cost management (52% cost-to-income ratio) which allowed the return on the working portfolio (ROWP) to reach 28%, the return on assets (ROA) – 4% and the return on equity – 16%. It puts TBI Bank among the most profitable banks in South-Eastern Europe position, again.
"At TBI, we entered 2020 looking back at our most successful performance in history and started the year very strong. Then, in February we had to regroup. We implemented safety measures even before the Governments took action, and started preparing for a future which back then seemed totally unclear. Focusing on protecting our customers and colleagues whilst accelerating our digital efforts has not been easy, but I believe last year's results are a great proof of how we managed to steer through.  Additionally, our strong performance in Q1-2021 is another evidence that our continuous investment in technology and in expanding our digital channels has been the right decision, while further developing our distinguished phygital model", says Petr Baron, CEO of TBIF (TBI Bank).