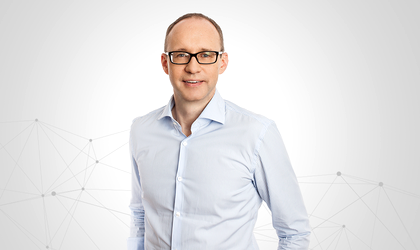 The economic and social shockwaves that Covid-19 and the current events in Ukraine sent throughout the world intensified the need for personal financial stability and flexibility. The galloping inflation reduced even more the purchasing power of Romanians.
TBI Bank now offers one of the best interest rates on the market with its online and offline deposits in lei in a wide range of maturities. The top interest rate is offered for the 36-month online deposit, now with 6% fixed annual interest rate. Other interest rates for lei deposits are 5.5% for 24-month, 5.2% for 18-month and 5% for 12-month. In addition, the bank offers top value proposition for short-term savings options as well, so that it covers the short, medium and long-term saving needs of Romanians.
"Being one of the most profitable banks in the SEE for many years in a row, TBI has consistently offered one of the best deposit rates and 2022 makes no exception. Our goal is to become the preferred place for Romanian' savings through offering good returns, a variety of simple and flexible products combined with excellent customer service. Now, Romanians can rely that indeed we offer the best value propositions on the deposit market," said Lukas Tursa, SVP Funding.
In addition to great interest rates, TBI Bank offers 0 fees for online or offline (in the branches) account opening, administration, and depositing or withdrawal of money in cash from all deposits at maturity. Customers can easily renew their deposit at maturity if they opt for automatic renewal and capitalization of interest, for their convenience. Moreover, Romanians can still earn 1% interest even if they need their savings before maturity and choose an early termination of the deposit if there are some unexpected necessities.
In 2021, the bank's retail deposits base in Romania increased by more than 50% while, according to NBR, retail term deposits market was shrinking. The past year also marks outstanding financial results in all major business lines for TBI Bank.