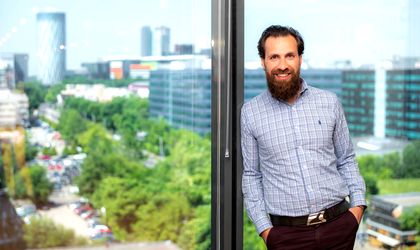 Lowering costs and increasing the speed of online payments have become essential in an era of growing price volatility. tbi bank is partnering with Open Banking provider IRIS Solutions to help both consumers and retailers make faster, lower-cost payments.
tbi bank will offer the customers and retailers the ability to make and accept account-to-account payments using the services of IRIS Solutions, allowing them to benefit from Open Banking and build a better customer experience.
"Online shopping has become increasingly popular among consumers for many reasons including convenience, accessibility, and multiple choices one click away. Open banking is a concept that allows us to offer all stakeholders a better experience in this area, and the agreement with IRIS Solutions occupies a key place in this strategy", said Ionut Sabadac, VP Merchant Solutions, tbi bank.
IRIS Solutions is a licensed payment institution, leader in Open Banking services in South East Europe, with many years of experience and participant in the Visa 2020 innovation program.
"Our strategic mission is to build an accessible and secure digital environment that connects the business and its customers. We want to build a better future for humans through digital instruments, and we believe the digital way is the right one for reaching this goal. The association with tbi bank is another step in this direction, and we are always proud to have such powerful partners in our journey", said Mihael Mihaylov, BDO (Business Development Officer), IRIS Solutions.
IRIS Solutions provides a payment terminal, a solution that can be easily integrated into a website, allowing customers to pay directly from their bank account. The customers just click the "Pay directly from bank account" button, then choose the bank and account from which to make the payment, and then confirm the payment.
By offering customers the option to pay directly from their bank account, retailers benefit from reduced cost for accepting digital payments, lower repayment risk and a faster and more secure cash flow. With the embedded "Refund option" the solution supports merchants to increase loyalty among their customers, who will appreciate the simplicity and security of the new payment flow.