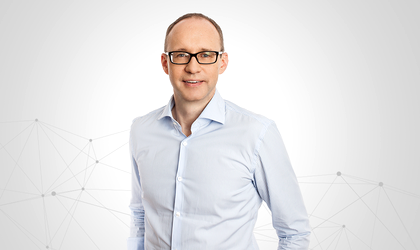 The rising inflation is currently a major challenge on a global scale, but especially in Romania, where people can see their value of money decreasing more and more.
In order to help Romanians protect their savings, tbi bank launches a new 5-month long deposit with a market-leading 10% interest rate. Moreover, the Bank updated all short-term rates to better address the needs of its existing customers and the ones who have even shorter saving horizon.
This aligns perfectly with the bank's strategy of being the best place for people's savings. tbi bank now offers multiple tenors, with one of the best fixed rates on the market starting from 7% and reaching 10%. The new 5-month deposit is available for both online (Best Savings Solutions Platform in the Market awarded by Business Review in 2022) and offline customers that are new to the bank. This offer is valid until end of the year and the details can be found on the bank's website or in its offices.
"Following the dynamic events in 2022, most of the Romanian customers are looking for short-term deposits to manage uncertainty and to better adapt to the dynamically changing market conditions. With rising inflation much above 10%, we want to give our customers a very effective instrument to mitigate the negative effects of rising prices. With our current rates offered especially on the longer-term maturities, our customers can gain a real positive return from their savings", says Lukas Tursa, Senior VP, tbi bank.