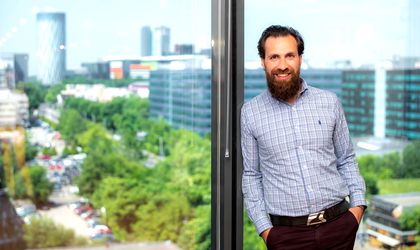 TBI Bank, the fastest growing phygital lender in the South-Eastern Europe region, partners with the Gomag eCommerce platform to provide an all-in-one digital solution to offline and online retailers.
As part of this partnership, all retailers, be it of electronics, fashion, furniture, home improvement, services or sports goods, will have at their fingertips an online presence, a website ready to support them onboard in the digital world and get ready to increase their sales, due to the Gomag eCommerce platform. At the same time, Gomag business customers, together with all retailers who will open online stores through the eCommerce platform in the future, will benefit from the innovative TBIPay solution.
Through TBIPay buy now pay later model, merchants can increase their sales by providing their customers the possibility to purchase what they want immediately, in a simple and convenient process, no additional documents nor visits to the bank, while paying later in installments suitable to their own budget. Moreover, with Gomag, merchants can strengthen their eCommerce and digital presence through a responsive online shop, fast purchases, product recommendations and post-purchase loyalty methods.
"TBIPay is a proven payment solution for thousands of merchants across all industries to increase sales and for customers to have an easy and seamless shopping experience. The process is simple and extremely fast for both merchants and customers, financing their purchase in minutes and returning customers in seconds. The partnership with Gomag will give retailers irrespective of size and turnover a similar access to services enjoyed by Global retail brands", says Ionut Sabadac, Head of Merchant Solutions at TBI.
The integrated Gomag and TBIPay solutions will help existing and new merchants enhance their digital presence to better respond to customers' needs and can have a significant contribution to boosting sales in the physical and digital world by expanding their customer base and increasing the average shopping cart value.
"Romanians shop online for various reasons and are becoming more and more confident in their decisions. But the constant question every merchant has is how to convince customers to choose their store? Through the partnership with TBI, we are confident that merchants in the Gomag platform can offer solid reasons for their customers to shop from their online store, easy and worry-free. And the best part is that this way they can also encourage their customers to shop more, increase the average value of a purchase and, therefore, increase their profits", says Cosmin Daraban, Gomag CEO.