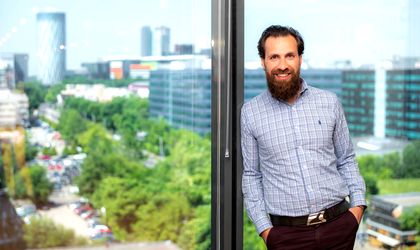 tbi bank, one of the most dynamic customer-oriented banks in Southeast Europe, continues the expansion of its network and partners up with medical devices company ORTOPEDICA. Customers now have the possibility to buy medical devices through the Buy Now, Pay Later (BNPL) solution in 4 interest-free installments or longer periods with accessible interest rates.
BNPL allows consumers to split the total cost of any purchase into installments, thus supporting financial and social inclusion. ORTOPEDICA is one of the largest manufacturers and distributors of medical devices in Romania, and has, nationwide, 25 modern centres for selling prosthetics, orthotics, and rehabilitation products.
"We are always looking to expand our partner network with the main goal to offer our customers more and more options to improve their quality of life. In addition, through BNPL, we are committed to eliminating financial and social inequalities by enabling people to buy the products they need for a better life. In this regard, medical devices such as prosthetics and orthotics are essential for people in need, helping them to access a healthy and independent lifestyle. Unfortunately, high-performance and high-quality medical devices involve high costs, making these products unaffordable for many people. That's why we teamed up with a powerful player in this sector, to give our customers a convenient purchasing tool", said Ionut Sabadac, VP Merchant Solutions, tbi bank.
ORTOPEDICA is the only distributor in Romania for internationally renowned manufacturers and suppliers, true leaders in the field of medical devices, as Invacare, Orliman, Serag-Wiessner, Laboratori Piazza or Troge Medical. The company also collaborates with top suppliers in the field of prosthetics as Otto Bock, Streifeneder, Ossur or Alps.
"We created ORTOPEDICA out of a commitment to improve the quality of life for people with limited mobility and to give them freedom of movement again. The products and services we offer are of the highest quality, but access to them can be a problem for some Romanians, especially in the context of rising living costs. This is also the main reason why we chose to collaborate with tbi bank, a top player in the field of interest-free installment financing", said Marius Andrei, General Manager, ORTOPEDICA.
ORTOPEDICA has contractual relations with all County Health Insurance Agencies and CASOPSNAJ, and also offers expert advice to provide optimal solutions to patients and clients. The offered medical devices are accredited internationally and by the Romanian Ministry of Health.