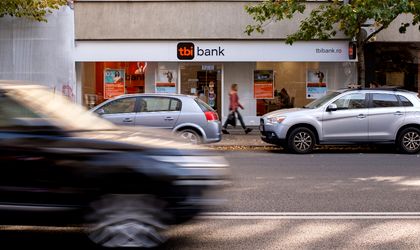 tbi bank and easySales platform are jointly launching a personalised benefits package, including Buy Now Pay Later, for eCommerce businesses, in a tough economic climate. This benefits package has been designed to better help consumers, as more and more people are postponing purchases and opting out of certain transactions.
"When talking about shopping, retailers and customers have the same goal: more options and a smooth experience. Unfortunately, some retailers don't have access to proper solutions, so there is a need for improvement in this area. That's why we decided to partner with one of the best players in the multi-channel sector, easySales, to offer to all stakeholders the best options possible", said Ionut Sabadac, VP Merchant Solutions, tbi bank.
tbi bank offers online stores the integration of a new payment method, Buy Now Pay Later (BNPL), via a fully digitized experience. tbi bank has managed to increase the conversion rate by up to 1.5% over the last year, by using the BNPL product, and the average value of the shopping cart has increased by over 45%, with the new solution. tbi bank provides the payment solution in fixed instalments, ranging from 4 to 60 months.
"We constantly aim to provide a seamless shopping experience for customers and a better growth opportunity for e-tailers, and the partnership with tbi bank comes as a natural step towards our goal. We help eCommerce businesses grow and scale their businesses, we always think ahead and we are excited that our clients can benefit from the growing popularity of the BNPL phenomenon", said Ciprian Cazacu, CEO, easySales.
Last year, the eCommerce businesses reduced the time spent listing their products on relevant marketplaces by 50%. Also, the order management time has dropped by 85% by automating the order processing flow with easySales. More sellers choose the cost-efficient automation platform as a reliable solution for their business needs, particularly in the current difficult economic context where cost-saving measures are crucial.
easySales is a multichannel SaaS (Software as a Service) solution for online merchants who want to increase the sales on multiple channels, to work in a centralised way and offer the best options for their customers. With easySales, online retailers are able to automate, in a matter of minutes, the activity of listing on marketplaces and order management through ready-made API (application programming interfaces) integrations. The platform integrates different systems in one place, as online shops, marketplaces, couriers, invoice software, SMS services, e-fulfilment services. With easySales, online businesses can sell their products on relevant marketplaces from Romania, Hungary, Bulgaria, US, UK, Poland.
Since 2019 through easySales, eCommerce businesses have listed 10 million products, issued 3 million invoices, generated 3 million AWBs, and translated 900.000 product descriptions, automatically.