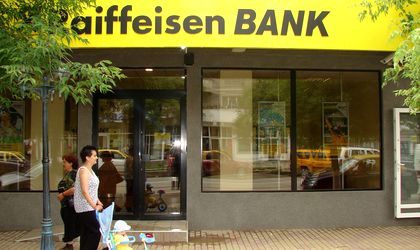 Raiffeisen Bank has exceeded the threshold of 500,000 shopping cards, the largest credit card portfolio of a bank in Romania. In addition, since November, the bank has been offering individuals the ability to obtain their cards immediately.
In short, the customer receives the card on the spot, requests and receives the card's temporary PIN code via SMS and can start using it immediately. Choosing the right product, calculating and approving the credit limit, and handing over the card all take place in one visit to one of the bank's agencies.
The benefits of the shopping card are: a credit line of up to RON 30,000, a grace period of up to 56 days, interest rates and "Multishop" points at Raiffeisen Bank partners, discounts in Mastercard partner stores Premium (for Gold, World and World Elite cards) or cash for urgent needs.
"In the Black Friday period – the most anticipated discounts of the year, with record trade volumes – we focused our attention on issuing eMAG – Raiffeisen Bank cards. During this period, only in the 13 eMAG showrooms, through Raifeisen Bank mobile offices, more than 700 co-branded shopping cards were granted," said Vasile Tanasa, credit card manager at Raiffeisen Bank.
Currently, the eMAG-Raiffeisen Bank shopping card portfolio is quickly moving towards 25,000 cards.
The continuous improvement of the functionalities and services offered, the extension of the partnerships with traders, coupled with a favorable macroeconomic situation, have led to a 10 percent increase in the number of newly-issued credit cards in the last year. In the first nine months of 2018, volumes traded in retail increased by almost 20 percent over the same period last year. Raiffeisen Bank's market share is on the rise, reaching 17 percent of all valid and in circulation credit cards, according to data published by the National Bank of Romania at the end of the third quarter of 2018.
Raiffeisen Bank serves 2 million individuals, approximately 100,000 SMEs and 5,700 corporations. At the end of the third quarter of 2018, the bank had 5,037 employees, 425 agencies across the country, and a network of over 930 ATMs, approximately 19,300 POS and 210 multifunctional terminals.