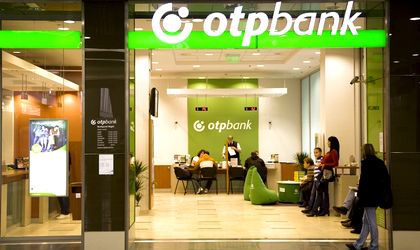 OTP Bank Romania has announced a net profit of RON 18.3 million, a quarterly profit level which is 19 percent below the result registered in the first quarter of 2018.
The bank reported a 29 percent increase in its y-o-y operating profit in the first trimester of the year, following the increase of 29 percent in total income and an increase of 28 percent in operating expenses.
The net interest income improved by 17 percent y-o-y. The growth has been supported by a 15 percent increase in performing loans y-o-y. Compared to the previous quarter, this indicator has dropped by 5 percent following an increase in the volume of loans granted with lower margins and the increase of financing costs from clients.
Regarding operating expenses, the 5 percent growth in the first quarter has was fuelled by wage inflation (considering that in the first two months of 2019 the average pay in the financial sector grew by 11 percent) and the average employees' growth (+10 percent) reasoned by strengthening business activity.
OTP Group registered in the first quarter of 2019 an adjusted after-tax profit of HUF 72.58 billion (EUR 228.2 million), with a y-o-y growth of 12 percent.
Profit contribution of OTP Core:
Hungary (HUF 39.9 billion / EUR 125.3 million)
DSK Bank in Bulgaria (HUF 17.3 billion / EUR 54.5 million)
Croatian operation (HUF 8.2 billion, EUR 25.9 million),
Ukrainian subsidiaries (HUF 8.3 billion / EUR 26 million)
Russian subsidiaries (HUF 6.6 billion / EUR 20.9 million).