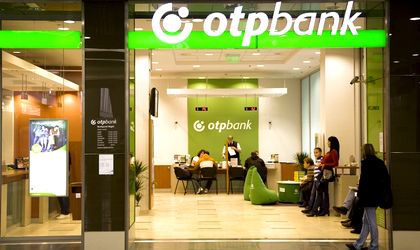 OTP Bank Romania announces the launch of the Spring Campaign with ZERO lifetime costs, through which both individuals and entrepreneurs benefit, between May 2nd and 14th, from the most attractive offers, with zero costs during the entire period of validity of the contracts signed within the campaign.
Thus, between 2nd and 14th of May, the new customers of OTP Bank which are applying online, can benefit from the spring offer, through which they will obtain current account packages with zero lifetime costs.
"The constant attention to the needs of our customers has led us to develop digital solutions and tools, as a result of the growing interest in products and services that can be accessed completely online. This year again, we propose to our customers, both individuals and entrepreneurs, a competitive and efficient offer, with zero costs for life, which meets their need for predictability and cost reduction, through a simple online application", said Roxana Hidan, Deputy CEO, Business Division, OTP Bank Romania.
Offer for individuals:
In this promotional campaign, the OTP Lejer Banking Products and Services Package is offered, with the following products and benefits: current account, Mastercard debit card, internet and mobile banking and SMS alerts (card control and account control), with ZERO lifetime costs and ZERO monthly collection and trading conditions.
New individual customers interested in the above offers can apply online, here until May 14, inclusively, under the conditions presented in the Campaign Regulation.
Offer for legal entities:
The spring campaign for entrepreneurs, with zero costs for life, is addressed to all legal entities, regardless of the form of organization. Within the campaign, entrepreneurs can benefit from the offer by accessing the dedicated page.
In order to benefit from the advantages of the offer, entrepreneurs must apply between May 2-14 and become new customers of the bank within a maximum of 60 days from the date of submission of all the necessary documents.
New customers will benefit from:
Free current account, no matter how many accounts, regardless of currency;
Unlimited number of small value interbank payments in RON, free of charge, made through Internet Banking and SmartBank;
Free Internet Banking subscription for a user;
Visa Business debit card in LEI, free of charge for issuance and administration;
Legal entities customers who want to access the offer of the Spring Campaign with zero costs per life can apply online here until May 14 inclusive, under the conditions presented in the Campaign Regulation.