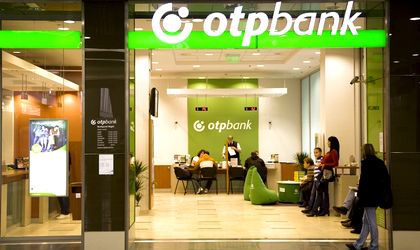 In the first half of 2019, OTP Bank Romania a consolidated after-tax profit of RON 53.6 million, up 164 percent from the same period of last year. 
During this time, the corporate segment has been the main driver with a volume increase of 14 percent YTD, compared to 2018. The retail business also contributed to the growth with 16 percent year-on-year.
Mortgage loan disbursement increased more than two times in the first semester of 2019 versus the basis period and the performing volume increased by 16 percent y-o-y, whereas cash loan sales grew moderately by 1 percent.
The first semester's total risk costs amounted to RON 31.3 million, down 18 percent compared to the same period of 2018 due mainly to the significant improvement in the quality of the mortgage loan portfolio.
The bank's total assets reached RON 12.27 billion, a 10 percent yearly increase.
During the first semester of 2019, the volume of non-performing loans continued to decline by 26 percent year on year.
According to local regulation, the Bank's standalone total assets amonted to RON 11.78 billion, a net profit after tax of RON 24.8 million, and the capital adequacy ratio slightly decreased to 17.11 percent, by 7 bps compared to the previous quarter.