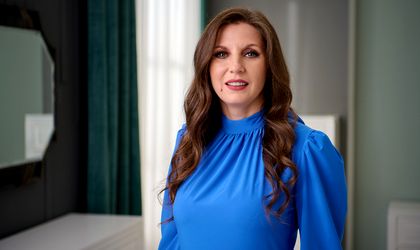 Mobexpert and Alpha Bank Romania are launching a co-branded shopping card through which customers of Romania's largest furniture manufacturer and retailer can benefit from up to 36 interest-free instalments for purchases in Mobexpert stores and online at www.mobexpert.ro.
In addition, customers can enjoy unique advantages such as 10% discount on products not benefiting from other discounts or 50% discount on the price of transport and assembly services
Mobexpert Credit Card is a Gold credit card, issued under the Mastercard logo, which can be used anywhere in the world, allows enrollment in the most popular digital wallets (Apple Pay and Google Wallet) and offers, in addition to the special benefits within Mobexpert, access to multiple other benefits that Alpha Bank grants to Mastercard credit card customers through Premium programs. These include interest-free instalments at partner merchants, Alpha Shop loyalty points, free access to Business Lounges at Otopeni and Vienna international airports, insurance on online purchases, etc.
"The launch of Mobexpert Credit Card is part of our strategy to expand our current offering of financing services. Together with our trusted partners Alpha Bank and Mastercard, we have developed a new product, the co-branded credit card, with the aim of offering the most advantageous purchase conditions in Mobexpert shops. We have noticed over the last year the increased interest of our customers for purchases through credit programs. That's why we have developed a premium interest-free financing card that facilitates the purchase of furniture and decoration for our customers. In addition, we offer multiple benefits for shopping in our stores, so that each customer can choose the most suitable option for furnishing their home. We want to offer a memorable experience to Mobexpert customers, and together with our partners Alpha Bank and Mastercard, I believe that at this moment we offer advantageous conditions for purchases in Mobexpert stores", said Adelina Badea, CEO Mobexpert.
—
"We are happy to mark the completion of a new project in our long-standing partnership with Mobexpert, one of the strongest Romanian brands. We thus contribute to the Mobexpert team's strategy of differentiating its financial services offer with a premium credit card, backed by Mastercard expertise. Thus, in an instant approval process, directly in store, we offer Mobexpert customers a modern financing solution with multiple benefits attached", said Cristian Dragoș, Executive Vice President Retail, Alpha Bank Romania.
—
"The user experience we offer our customers is at the heart of all our initiatives – from secure and fast transactions, to innovative solutions and invaluable personalised benefits. And this is reflected in the configuration of the premium and credit card segments, segments where Mastercard is the market leader. We are pleased to expand the portfolio with this new premium credit card product developed with our partners Mobexpert and Alpha Bank. Consumers now have at their disposal yet another payment tool to purchase what they want, in the shortest time and with the most advantageous conditions", said Elena Dincă, Account Director, Mastercard Romania.
The card can be obtained in Mobexpert showrooms and in the Alpha Bank network, and users can get a limit of up to 15,000 euros (RON equivalent) which they can use in interest-free instalments or with a grace period of up to 50 days.