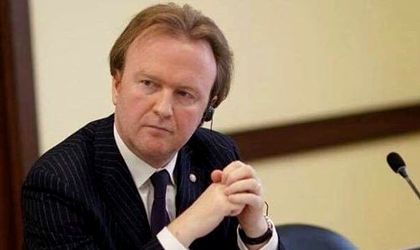 The gaps between Romania and Western Europe could be closed if Romanian businesses could obtain financing from the foreign-capital banks present in Romania, but they tend not to take on the risk of giving out such loans because their parent companies impose certain rules, according to CEC Bank official Florin Luca, cited by Ziarul Financiar.
"Banks in Romania are mostly owned by international corporations, and their risk policies and financing rules are imposed by their parent companies. From this point of view, small local entrepreneurs are at a disadvantage. This doesn't happen in Western European countries," he said during a conference organized by the Bucharest Chamber of Commerce and Industry.
He added that the state must be a pilot and a guarantor for companies, in order to incentivize banks to provide financing in the absence of a trusting relationship between entrepreneurs and bankers. The gaps Romania is facing can be closed if the state and the banks are actively involved and capital circulation is well-conducted.
Central Bank governor Mugur Isarescu also spoke on the subject of convergence with Western Europe at the conference. "Recovering gaps is important and should be a permanent concern. We need real, sustainable convergence," he said, adding that "convergence is not a 100-meter sprint, but a marathon."