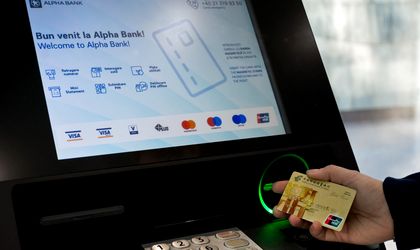 Alpha Bank Romania has signed an agreement with UnionPay International, one of the largest payment schemes in the world and a subsidiary of China UnionPay, and has become the first local bank to accept transactions with UnionPay cards at its ATM network across the country.
In recent years, Romania has become a destination of interest for Chinese entrepreneurs and tourists, hence this new partnership will facilitate financial transactions and bring multiple benefits to UnionPay cardholders.
"We are honored to launch this partnership with UnionPay in Romania. All UnionPay cardholders will now be able to make secure and easy transactions through the Alpha Bank Romania ATM network, and shortly through the POS terminal network all over the country as well" said Mr. Cristian Daniel Dragos, Executive Retail Vice President of Alpha Bank Romania.
"This agreement represents yet another step forward in our rapidly expanding global footprint. There is no doubt that Romania has become an important market for Chinese businesses and tourists, and this partnership will not only bring a number of benefits to UnionPay cardholders but will also facilitate financial transactions overall" said Mr. Wei Zhihong, Market Director of UnionPay International and Head of its European Branch.
With over seven billion cards accumulatively issued worldwide, UnionPay is the card payment organization with the largest cardholder base in the world. Its global network extends to 174 countries and regions, covering 52 million merchants and more than 2.6 million ATMs worldwide.
Alpha Bank Romania, controleed by Greece's Alpha Bank Group, has been active in Romania for more than 25 years.
UnionPay International (UPI) is a subsidiary of China UnionPay, focused on the growth and support of UnionPay's global business. In partnership with more than 2000 institutions worldwide, UnionPay International has enabled card acceptance in 174 countries and regions with issuance in 52 countries and regions.