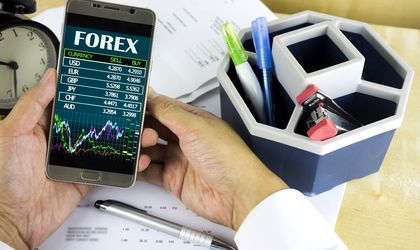 Forex trades are taking place across borders at an ever-increasing rate. Despite the rise in popularity, the United Kingdom ranks high among countries hosting these transactions through its numerous forex brokerages. However, forex entails unique difficulties and shifts worth considering before getting into it as a trader or broker. This piece aims to provide an up-close look at where things stand within Britain's forex markets today, how existing challenges impact forex brokers specifically, and highlight any possibilities for growth for investors who choose to partake in them beyond just looking at currency pairs alone.
Overview of the UK Forex Broker Market
Understanding the market you are entering is crucial if you want to engage in Forex. The Forex broker business in the UK is a thriving and expanding sector that allows investors to make successful investments. The UK Forex broker sector is already worth billions of pounds, and in the years to come, it is only anticipated to expand. Knowing the major firms that dominate the market is essential for navigating it. By conducting a fast online search, you can check a list of all the Top UK Forex brokers who have made a name for themselves as trustworthy and dependable players.
The UK Forex broker sector has seen a substantial change recently. As technology and Internet trading platforms have developed, numerous new companies have entered the market, upending the status quo. The market has also grown more competitive, with brokers competing for customers by lowering costs, providing superior customer service, and developing cutting-edge trading tools. Investors now have more options than ever, so it's critical to research and select the best broker to meet your needs.
Challenges UK Forex Brokers Face
The UK's forex trading market has expanded significantly in recent years. However, the UK's forex brokers are dealing with unique difficulties due to this growth.
Regulatory Framework
The Financial Conduct Authority (FCA) has established strict rules and regulations that pose as obstacles for forex brokers operating in the UK Forex market. To guarantee clients' funds remain safe, brokers must abide by these guidelines implemented by the FCA. Any breach of these regulations may result in serious consequences, such as hefty fines or license revocation.
Increased Competition
The heightened competition faced by forex brokers in the UK is another issue. As forex trading gains popularity, many brokers enter the market, creating a fierce customer rivalry. Brokers must continually innovate and provide distinctive products and services to attract new customers and keep existing ones.
Technology
As the industry becomes increasingly digitized, forex brokers must adapt and keep pace with changing technologies to succeed. While investing in new technology can be costly, failure to do so could lead to losing competitiveness and market share among rivals.
Risk Management
Forex trading carries inherent risks making proper risk management crucial for success. By implementing efficient plans, brokers must take every precaution necessary to protect their assets and clients. Effective risk management saves companies from financial loss but also protects one's reputation in the industry.
Cybersecurity
Keeping systems and clients' data safe from cyber dangers such as hacking and data breaches is a top priority for forex brokers, just like any other financial institution. Brokers must remain cautious by taking measures against these hazards.
Adapting Customer Demands
Finally, the UK's forex brokers need help due to the shifting demands of their customers. Customers need a smooth and effective trading experience with quick trade execution and user-friendly tools. To meet these needs and maintain their position as market leaders, brokers must adapt and make technology investments.
Opportunities for UK Forex Brokers
The forex industry in the UK is very competitive, and brokers are always looking for ways to gain an edge over their competitors. In today's highly competitive financial industry climate, customer retention is critical; integration of technological tools such as blockchain technology; artificial intelligence (AI); cloud computing; social media connectivity & related mobile platforms have become paramount for brokers seeking growth opportunities that extend beyond traditional investment space offerings. 
Social trading platforms facilitate collaboration among trader communities where they share expertise, providing learning opportunities suitably leveraging strengths and inevitably maximizing returns on investment portfolios over time. Mobile trading systems complement busy lifestyles enabling traders to conduct trades on the go from anywhere, making them an attractive option. 
Brokers operating within the highly-competitive FX market in the UK need to remain aware of all ongoing developments and trends. 
A willingness towards exploration and a flexible approach to modifying business plans are key factors that'll attract customers with evolving requirements. For Forex brokers aiming for growth, staying up-to-date with innovative practices will offer unrivaled success rates.
Conclusion
As we progress into the future, there's a lot of promise for UK-based Forex Brokers due to anticipated growth within the sector while harnessing technological advancements facilitating access by retail traders on a global level. But with heightened competition levels and increased regulatory scrutiny on their practices, maintaining professional conduct and quick adaptivity will determine any best-positioned Forex Broker businesses staying ahead in this competitive marketplace.