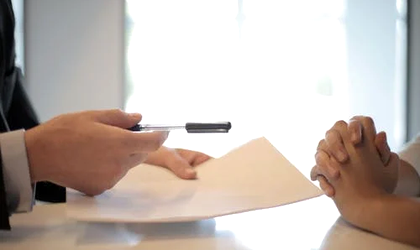 Personal loans are borrowed money that can be used for emergency expenses, large purchases, debt consolidation, and much more. They are usually paid back in monthly installments, typically over the course of 2-6 years. However, this can take longer depending on how diligent you are with your payments and other circumstances.
Personal loans are great for a variety of purposes. They can help you buy your dream house or property, but also consolidate your debts. Everybody has a personal reason for taking a loan. If you are thinking about getting it it's important to learn how they work before applying. Today we will explore this topic.
How Do Personal Loans work?
If you get approved for a personal loan you will receive the funds disbursed in a lump sum. You may get the money in a few days or in a few weeks depending on the bank or lender you choose to borrow from. Every loan has a repayment period, so you will then make monthly payments for that duration. Make sure you don't rush into it and do your research. There are plenty of ways to find out about cheaper loans and compare them, but most people do it online. The reason why there are many different offers is that interest rates can vary widely from lender to lender, as finance wizards at https://www.dagbladet.no/tjeneste/forbrukslan/ explain. The interest rate is based on a number of factors (e.g. income, age, debt). Bank and lender will also look at your financial history and solvency.
Personal loans come in two forms – secured and unsecured. When you get a secured loan it will be required of you to put up collateral which will usually be your home or property. If you, for any reason, fail to pay the loan back, the bank will seize that collateral. Unsecured loans don't require that, but they typically have a higher credit score. If you fail to pay back, in this case, you can be sued by the lender or bank. Whatever option you choose, make sure you master your personal finance and always make your monthly payments on time in order to avoid any potential problems and unpleasant situations.
Reasons To Get A Personal Loan
You already know that carefully considering your financial situation before taking on a loan is essential. However, sometimes it is the best way to finance a large project, investment, or purchase that you simply can't afford upfront. Here are the top reasons to get a personal loan.
1. Debt Consolidation
This is one of the most typical reasons for people to take out a personal loan. Applying for a loan in order to pay off multiple other loans and credit cards is more common than you may think. The great thing is that you can be combining all of the balances into one monthly payment which makes it easier to work out a time frame without getting very stressed.
Lower interest rates are another advantage because you can reduce the amount of interest and time it takes to pay off your debt. People with multiple sources of high-interested debt often find this the best way to consolidate multiple payments and avoid feeling overwhelmed.
2. Home Remodeling 
Whether you want to install solar panels, add a swimming pool, remodel your kitchen, or put on a new roof, a personal loan is a great option for home remodeling. It mostly benefits people who are looking to finance small home upgrades and projects. It's great if you don't have equity in your home or want to avoid borrowing a secured loan because you will rarely be required to use your home as collateral for such a small loan. This is far less risky and you may avoid a lot of stress.
3. Alternative To Payday Loan
Many people are tempted to take out a payday loan when they are facing financial problems. These loans may help you get by, but they are often predatory. You must be careful because you can end up in a much worse situation than before.
Payday loans are easy to get but they carry extreme risks. If you fail to pay back the owed amount in the time agreed upon, the lender can change interest rates by 400%. On the other hand, personal loans are more straightforward, cheaper, and safer.
4. Moving Costs
Most people don't need a personal loan to relocate over a short distance. However, if you are moving long-distance costs can be huge. Personal loan funds will help you move your belongings, buy new furniture for your new home, transport your vehicle, and cover any additional spendings. Always consider whether your income will enable you to pay off your balance before pursuing a personal loan. This will help you avoid a lot of stress. However, if you anticipate thousands of dollars in expenses you can definitely benefit from a loan that will cover your costs.
5. Finance Funeral Expenses
This may be very uncomfortable to consider, but personal loans are very helpful in the event of a family member's death. Let's not sugarcoat it – funerals are expensive. Costs can quickly add up to thousands of dollars. Just think about costs for a casket, burial plot, funeral services, and many other factors. If a deceased person's estate can't afford funeral expenses a family member often applies for a personal loan in order to cover the deceased's final costs.
6. Pay Medical Bills
Medical expenses are a very significant reason people go to lenders and apply for personal loans. Many medical treatments can be pricey and if they cost more than $5000 people often use a personal loan. This includes mostly dental work, fertility treatments, cosmetic surgery, and other procedures that aren't covered by health insurance. Don't forget about ancillary expenses, as well (e.g. medical travel, medications, parking, aftercare, etc.).
So, if you are in an unexpected or emergency medical situation, personal loans are a good way to cover your costs, mainly because they can be distributed quickly.
Personal loans are a great way to make major purchases or consolidate debt, but make sure you always utilize this financial resource responsibly. If you aren't careful enough you can end up with much bigger problems. Always be smart and cautious. Apply for a loan only if necessary and if you have a solid plan on how to pay it off.