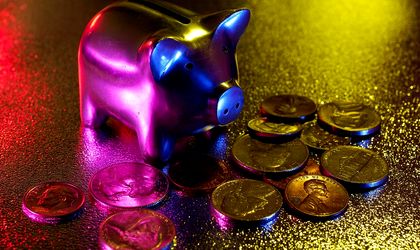 If there's one certainty so far in 2017, it's uncertainty. From the shock Brexit vote in the UK, destabilizing the European Union, along with the rise of the far right, to nocturnal tweeter and reality TV star Donald Trump ascending to the presidency on the other side of the Atlantic, it's unclear how the Western world order will fare in the coming months and years.
 Debbie Stowe
Of course, this has its effect on the markets. In the short term, we've seen a collapse in the value of the British pound and big Wall Street oscillations in response to the Trump administration's dubious agenda. Longer term, it could be property market plunges as EU citizens avoid Britain, while travel bans and the planned US-Mexico wall put immigrants off America. At a local level, Romania's street protests have been of a piece with the wider movements and uprisings.
So as we attempt to negotiate all this volatility and ambiguity, there's seldom been a more important time to keep on top of your finances, and make sure that your assets are well protected in the event of further political or economic chaos.
And this is where Business Review wants to step up. Over the spring and summer, we'll be researching and preparing a brand new Personal Finance section, to help our readers make the most of their money. Whether it's investing in stocks or property markets – or even less conventional vehicles such as art and wine – taking out a mortgage or consumer loan, or providing yourself with the security of insurance or a pension, we hope to guide you through the maze, helping you nurture and increase your assets – whether we're talking about EUR 1,000 or EUR 1 million.
And we would like to hear from you. What would help you become more financially savvy? What topics would you like to hear from the experts on? Please send us your ideas and comments, to editorial@business-review.ro.
We'll be drawing on the advice of leading figures in the financial world to bring you the top tips to enhance your wealth. We'll also be talking to some of the famous faces from the worlds of entertainment, culture, sport, politics and business about their attitudes to money and financial habits.
If you're a service provider, our new Personal Finance section also offers you the chance to reach our community of financially literate and aspirational readers, all seeking ways to expand their investment portfolios and safeguard their cash. To explore advertising opportunities, get in touch at sales@business-review.ro.
In a taster of what you can expect when we launch the section later this summer, here are some excerpts from our discussion with Mihai Purcarea, CEO of BRD Asset Management, on tips for the novice investor. His full-length interview and other specialist opinions will appear in BR later this year.
What investment types would you recommend?
Any investment should be suited to one's particular needs, with time horizon and risk aversion among the most important factors. Also, it should always be remembered that diversification is a key factor when investing one's money. The current business cycle, with strong GDP increases, strong wage increases, low unemployment and very low interest rates, makes a strong case for investing in assets with a higher return potential, like stocks or real estate. Over time, such assets should add more value, but we should be mindful of the particular characteristics of each.
What advice would you give about investing in any of these assets?
Always remember your time horizon. One of the most common mistakes is to have portfolios heavily invested in the money market or fixed income. It makes little sense to keep your money in a bank deposit for a long period of time, but this happens all too often, leading to substantially lower returns over time.
When investing in equities, remember that any business has good periods and bad ones, so volatility is normal. If the business is sound, over time it should provide good returns. Be patient.
What advice would you give in general to a novice investor?
Nobody knows the future – diversification is one of the most powerful and easy concepts available when investing. Look at both risk and benefits. As a general rule, a riskier investment should provide more return and an asset with higher return most likely has more risk. A diversified portfolio should be invested in money market instruments for short-term needs, in fixed income investments for the medium term and equities or real estate for the long-term horizon. Start early – do not wait until you have large amounts. Proper investing can also be done with small amounts.