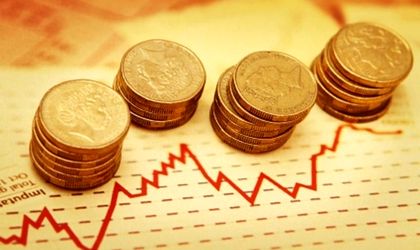 Bucharest Stock Exchange (BVB) recorded, in 2018, its worst year since 2011, with a downfall of 4.8 percent for the main index BET, which follows the evolution of the best companies listed. The last year with a negative evolution was 2015, when BET was down 1.1 percent.
The dividends that companies had given from the 2017 earnings kept the BET-TR index (that includes the value of the dividends) on the plus side, closing the year with 4.3 percent more than 2017. But the market capitalization of all companies listed on BVB went down 13 percent in 2018, to RON 142.98 billion, after the fall of most companies in December.
The most traded share in 2018 was Banca Transilvania, with a total transaction value of RON 467.4 million. BT shares went down compared to 2017 with a minus of 15.76 percent even if the company had given dividends of RON 610 million from the profit made in 2017.
BRD – Groupe Societe Generale had an almost double value of dividends, at RON 1.14 billion, but the shares dropped by 18.92 percent. The value of transactions made with BRD shares was RON 155.7 million in 2018.
OMV Petrom was traded at a total value of RON 133.12 million had given dividends of RON 1.13 billion, 45 percent of the profit made in 2017, but the shares closed the year with a decline of 22.78 percent.
Romgaz, Nuclearelectrica and Transgaz also gave to shareholders 90 percent of 2017 earnings and all had a total of transaction value of over RON 100 million, but still ended up with losses. Romgaz closed 2018 with a minus of 19.52 percent and Fondul Proprietatea with a minus of 6.16 percent.
In 2018, the alternative trading system (ATS), recorded a turnover of RON 215.171 million, an increase of 30 percent compared to the value recorded in the previous year. The total number of transactions was 30,051, with 240.37 million shares traded and ATS capitalization rose 19 percent to RON 7.32 billion.
This year started well for listed companies, as the market closed its first session with a plus of 1.18 percent for the BET index. It also opened on the plus side today, with a slight increase of 0.28 percent for the BET index, while shares of major listed companies had stronger growth rates between 1.3 and 4.5 percent.