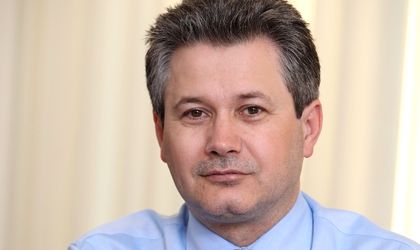 Through the "Romania Higher Education Programme Loan", the European Investment Bank has pledged an EUR 100 million higher education investment initiative to support and enhance research, academic and student facilities in Romanian universities. Business Review decided to sit down with the very people involved on the receiving end of this investment and find out how they managed to capitalise on the EIB support to turn it into a real success story.
Mihnea Costoiu, Rector at POLITEHNICA University of Bucharest, tells Business Review about how the institution he represents became the first university in Romania to receive funding from the EIB, and how this investment was used to transform the university's campus into a smart, energy-efficient site.
By Anda Sebesi
Romania must make efforts to retain its highly qualified workforce, as it can contribute to the development of the local economy. What can universities do to persuade the graduates to stay in the country?
In recent years, the shortage of skilled workforce has been one of Romania's biggest problems, especially in engineering and related fields, because these specialists cannot be easily trained or replaced.
At the POLITEHNICA University of Bucharest, we anticipated these issues several years ago, and we developed a strategy to attract and retain young specialists.
We took into account the fact that young people who are starting their careers are looking for success and achievements, and they need both financial resources and a good environment where they can grow alongside other young people. That is why one of the most important services we provide to students is a solid network of contacts and a social environment made up of people who are likely to become leaders in their business segments. Those who focus on their career know how relevant such a network can be and how much it can help in their career development.
Our case is special, of course, because we offer state-of-the-art research infrastructure, which is extremely important for those who want to develop complex engineering projects.
The European Investment Bank is one of your financial partners, and it supports the development of projects that play a crucial role in achieving your goals. How will the loan that Politehnica has received from the EIB impact the university and society as a whole?
Our relationship with the EIB mattered a lot to us, especially because it helped set a precedent. We were the first university in Romania to receive funding from this institution. This also allowed us to get a clearer and more realistic picture of ourselves, because we needed a very serious external audit. This is how I was able to assess the university's real position at both the national and European level.
At the same time, it was a huge chance for us to create infrastructure that will be used by many generations of students and professors, and to practically write a few pages of the university's history. This narrative attracted many people from our community to take part in the project, to get involved. In other words, the project also had a mobilising effect.
What will be the main results of the implementation of the EIB loan?
The university will have a new building which will house three academic departments: Applied Chemistry and Materials Science, Aerospace Engineering, and Medical Engineering. It will be a smart building of about 35,000 sqm, and it will house state-of-the-art research infrastructure. The building will serve over 5,000 students a year and will be part of a larger project to transform the campus into a smart, energy-efficient site.
In your view, what role will the EIB financial support play in the academic world in general and, by extension, in the lives of specialists generated by the higher education system?
Given the inertia of institutional financing in Romania, the European Investment Bank's offer is very attractive and can have a significant impact in the medium and long term. In order to perform, Romania needs massive investments in higher education – particularly in technical and medical education. And this requires infrastructure, equipment, and many other investments that universities cannot make with their current budgets. The programme offered by the European Investment Bank to Romanian universities gives us the chance to provide very attractive conditions to young people, with high quality educational facilities and all the support they need to have strong starts in their careers.
***
The European Investment Bank (EIB) is the long-term lending institution of the European Union. Its shareholders are the EU Member States, and its mission is to foster European integration, promote the development of the EU and support EU policies, by financing financially sound and environmentally sustainable projects. The EIB raises funds on the international capital markets and passes on favourable borrowing conditions to its clients. To date, it is the world's largest multilateral lender and the leading provider of climate finance, with over €1.5 trillion invested and more than 14,000 projects financed in over 160 countries, in some 60 years of activity. It is headquartered in Luxembourg and has 51 representation offices around the world, counting on a total of around 3,500 staff. Since the beginning of its operations in Romania (1991), the Bank has signed EUR 15.2bn of financing in favour of projects contributing to the Country's economic and financial development. In 2020, EIB lending in Romania amounted to EUR 460m, with 15 transactions signed with public sector counterparts, banks and corporates. The EIB Group includes, beside the EIB, also the European Investment Fund (EIF), which counts on more than 400 professionals and is specialized in providing risk finance to small and medium-sized enterprises.
https://www.eib.org/en/index.htm
The European Investment Advisory Hub (EIAH) is a partnership between the EIB Group and the European Commission as a part of the Investment Plan for Europe. It is designed to act as a single point of entry to a comprehensive offer of advisory services and technical assistance, aiming at providing targeted support to identify, prepare and develop investment projects across the European Union. It supports both public and private project promoters.