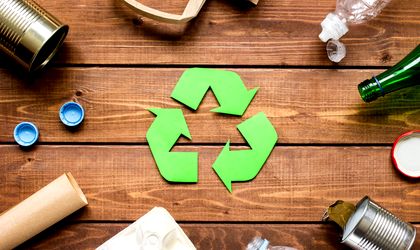 The ReUse Hub accelerator programme by Impact Hub Bucharest and PepsiCo has selected 16 entrepreneurs to compete for a EUR 50,000 prize to develop their recycling-related business ideas.
A total of 120 ideas were initially submitted to the programme. The 16 finalists include:
Adrian Moisa – Composting center including hard-to-compost materials (BioBag)
Alexandru Lixandru – Clean energy from magnetic waste
Alin Stefan – Reward-based recycling system
Anamaria Benchea – Centers where objects can be designed from waste using 3D printing
Andrei Rotar – Equipment for recycling and 3D printing workshops
Bogdan Andronache – An app to program waste collection
Bogdan Marin – Local recycling initiative
Borzas Istvan – Furniture from recycled plastic
Irina Harau – Converting plastic waste to 3D printing filament
Linda Vasilescu – Special reusable packaging for online store deliveries
Marius Ciobanu – Machine that moulds recycled plastic
Nicoleta-Loredana Banu – Recycled plastic insertion for road guard rails
Octavian Ciortan – Remote-enabled system for PET collection from river basins
Puiu Petrea – Modular recycling locker for tenants' associations
Roger Preston – Waste gasification plant for generating hydrogen fuel
Vlad Florea – App that monitors food expiry dates and helps donate near-expired products
Judging criteria are focused on the impact the proposal could have, its scalability, its operational and financial feasibility and the team's ability to improve it and turn it into reality.
The ReUse Hub programe starts on September 7 with a workshop about scalable business model and will continue with training sessions, meet-ups and field work, which will help participants know their target audience and build a business plan.
On December 5, entrepreneurs selected by the programme will present their ideas and business plan at Pitch Day, in front of a jury that includes representatives of Impact Hub Bucharest, PepsiCo, business angels and actors in the recycling industry.
The best solution will be awarded EUR 50,000, as well as support and mentorship for six months and a workspace at Impact Hub Bucharest.
Photo: dreamstime.com