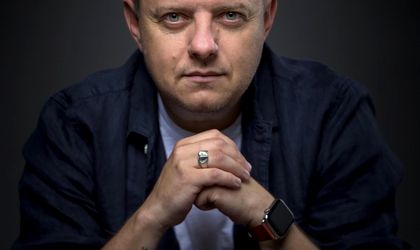 Rareș Beșliu launches "NORTH of Words", the first project initiated by a Romanian photographer with the aim of creatively recording Arctic nature and wildlife. It is a long-time endeavour that begins in July 2023 and comprises several trips to Greenland, Svalbard and the Canadian Arctic.
The project aims mainly at raising awareness and prompting Romanians to act towards reducing climate change consequences. "NORTH of Words" should be understood both as that place where words are superfluous because photography speaks through emotion and also as an impulse for everyone to (re)act until it is too late.
Although climate change impact is first and worst in the Arctic region, its source is right here where we are: it's our lifestyle. The ice cap, glaciers and icebergs are melting six times faster than the global average. At the same time, Europe is heating twice as fast as the world average. Romania is no exception.
For years I had been looking for "the project" that would be meaningful and useful for my trade, the one that would bring back more than just a 'like' or 'love' in social media. I wanted something inspiring, galvanizing, an eye-opener that prompts us to use our will and power. Unfortunately, we cannot sew the icebergs back together or plug the volcanoes – we are so tiny we cannot fight the colossal Mother Nature. Instead, we can help it survive. As long as there is an environment, there's life on earth; for us, people, as well as for every other form of life, Rareș Beșliu said.
"NORTH of Words" is about the beauty of nature today as well as about how we wish it looked hereafter. The project does not choose to exhibit the drama; instead it focuses on the optimism, emotion and hope in the white realms closest to the North Pole. The photographs will tell the story of a wide range of animals from the exotic polar bears, arctic foxes, seals and walruses to the more familiar Romanian fauna. Therefore, wildlife will be the face and voice of the project and the photos of animals will feature their messages about how we, humans, can live more sustainably.
In the last 15 years polar bears have become vulnerable; it is estimated that by 2050 their population will decline by 30%. Just like them, Romanian wildlife is suffering as a result of our (lack of) actions. Animals can't speak when hurt, therefore I believe that we, photographers, can be of help: our photos can speak beyond words. We can give wildlife a voice, we can help it be in control of the environment again, Rareș added.
North of Words in partnership with the WWF Romania – The World Wide Fund for Nature
We're looking at an initiative that was more than necessary; it is essential, vital: climate change effects are first visible at the North Pole but they are also present right here, right now. There is no ice cap in Romania so we have always thought the issue is not critical. When we heard what Rareș is planning to do, we thought this is somewhere between daring and insane – we're talking about remote, hard to reach places and a composite project, unique to Romania, that involves numerous resources and, most importantly, dedication and determination. As we got to know Rareș, we understood he is a highly motivated person therefore we are endorsing him and we all look forward to getting North of words with him, through his trips and his photographs, declared Simona Manea – Communication Manager WWF Romania – The World Wide Fund for Nature 
Planned trips:
The Svalbard Archipelago – home to the northernmost permanent settlement (Longyearbyen); inhabited by 3,000 polar bears. In 2022 thermometers there recorded the hottest temperature ever: 21.9⁰ C (71⁰ F).
Greenland – the world's largest island; the second largest block of ice in the world (after Antarctica); the ice cap covers 80% of Greenland.
The Canadian Arctic Archipelago – 2/3 of the entire population of polar bears lives here. Driven by climate change, polar bears are mating with grizzly bears.
This project is the first action of La NORD de cuvinte (NORTH of Words) Association; its goal is to reach people's hearts through wildlife photography as well as to fight climate change.