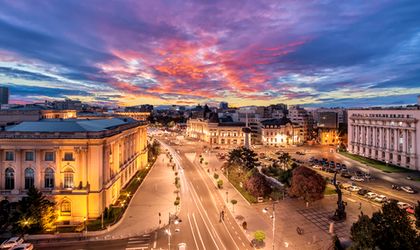 People living in the Romanian capital Bucharest, Bulgaria's Sofia and Italy's Rome have some of the lowest satisfaction levels in the European Union in relation to public spaces, according to Eurostat, the statistics office of the EU.
The results show significant disparities of satisfaction, with levels ranging from 41 percent to 88 percent regarding the presence of markets, squares and pedestrian areas.
At least 85 percent of inhabitants were very or rather satisfied with the markets, squares and pedestrian areas in their city if they lived in Luxembourg and Vienna (both 88 percent), Stockholm (87 percent), Ljubljana (86 percent) and Helsinki (85 percent).
In contrast, only about half the inhabitants stated that they were satisfied with those public spaces in Valletta (41 percent), Athens (49 percent), Rome (55 percent), Bucharest and Nicosia (both 56 percent) and Sofia (58 percent).
In Bucharest, only 10 percent of surveyed inhabitants said they were satisfied with the public spaces. Another 46 percent said they were rather satisfied. The rest said they were rather unsatisfied or not at all satisfied with the existing public spaces.
The results of the survey track the opinions from 2015.