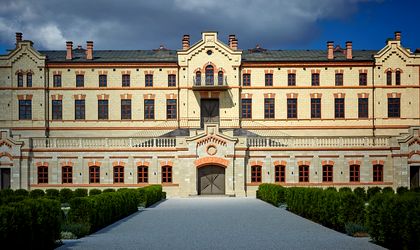 Castel Mimi celebrates 5 years since reopening. One of the biggest wine producers in the Republic of Moldova is also available in Romania, with 30 wines accessible in the Kaufland and Mega Image stores from Bucharest, Brașov, Cluj and Timișoara. Moreover, the wines are also available online, in shops such as Rafinat.ro and eMAG.ro. 
Reopened in 2016, Castel Mimi Wine & Resort spreads over an area of 10 ha and includes spaces for events and conferences, restaurant, tasting rooms, an art gallery and accommodation. In the near future, Castel Mimi is going to include a Wine Spa which will transform the location into a unique resort with complete services: from wine & tasting tours to themed hotel services and SPA.
Out of the 30.000 tourists who visit the location annually, 27% come from Romania. In the last 5 years, Castel Mimi registered over 200.000 tourists.
The company ended 2020 with a fiscal value of 2.5 million euros. Future investments will focus on finalizing the Wine Spa, increasing accommodation facilities, promoting local tourism, extending the export to Romania while also planting 200 ha of vine and increasing bottling capacities and storage for final products.
"In the 5 years since its reopening, Castel Mimi hosted over 2000 tourists on a monthly basis, who participated in the events that we organized. Annually, the castle hosts Ziua Rosé in the middle of summer, VinOPERA in September and Ziua Vinului in the fall, as well as other community or private events.
At the Castle, people can also enjoy the first fine dining restaurant in the region, with specific dishes made from ingredients provided by local producers. Among other bold projects that we are working on, we are planning to open the first Wine SPA in the country, which we hope will be available soon for all wine and local tourism lovers.
For us, Castel Mimi represents a true value withstanding time, uniting both traditions and new trends in wine tourism" – said Adrian Trofim, General Manager Castel Mimi Wine & Resort

Despite the pandemic affecting the activity of the resort (from winery to tourism and HoReCa), the Castle's team has remained the same and continuously worked on offering tourists a unique, but safe rural experience.
The most popular Castel Mimi wine is Roșu de Bulboaca (Bulboaca Red), available in Romania as well, with multiple national and international awards. In 2020, the wine received the Grand Gold at the Sélections Mondiales Des Vins in Canada, and the same title in 2021 when it was placed second in the competition's Top 50. Roșu de Bulboaca also won the gold medal at Vinarium Bucharest and the Berliner Wein Trophy. The same wine got the gold medal at the Galicja Vitis Polish competition.
Also in 2021, the Isterie wine was awarded gold medals at the national Vinarium IWC competition, and a gold medal in Poland, at Galicja Vitis.